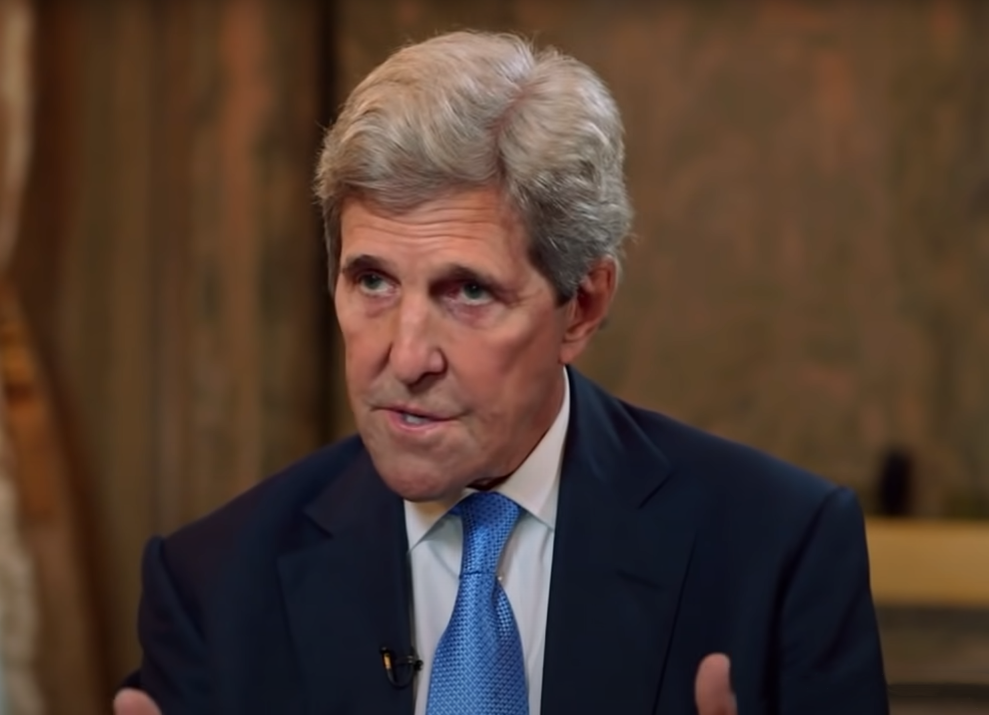 Vietnamese Prime Minister Pham Minh Chinh recently had a phone conversation with the US President's Special Envoy on Climate Change, Mr. John Kerry.
On Twitter, Mr. Kerry wrote: "I had a very successful conversation with Vietnamese Prime Minister Pham Minh Chinh about how to encourage #ClimateAction ahead of the United Nations Summit on Climate Change @COP 26 and take further actions to build on Vietnam's success in developing a renewable energy economy."
Regarding this exchange, according to Tuoi Tre newspaper, Chinh "appreciated the determination of President Joe Biden's administration to promote joint global efforts to respond to the climate crisis" and affirmed that Vietnam "continues to make a strong commitment to respond to climate change, and at the same time proposes the US side continue to increase support for Vietnam in dealing with the consequences of the war, especially dioxin detoxification, thereby contributing to clean up environment and sustainable development in Vietnam."
The phone call on October 8 was the second time in a few weeks that Vietnamese officials discussed climate change with Mr. Kerry.
Last month, according to Vietnam's Ministry of Foreign Affairs, Vietnamese President Nguyen Xuan Phuc had an exchange with the US President's Special Envoy on climate change.
The ministry said that Phuc "appreciated the initiatives to promote a global joint effort to respond to climate change by the Biden administration" and "affirmed the need for countries to join hands, support each other to respond to climate change most effectively."
Phuc also "suggested that Vietnam and the United States continue to strengthen cooperation in this area, including developing renewable energy, improving adaptability to climate change, and managing transboundary natural resources through bilateral and multilateral mechanisms."
According to the US embassy in Vietnam, Mr. Kerry "thanked" Mr. Phuc "for the fruitful meeting to discuss climate action."
The US State Department said that the success of the upcoming climate change summit in Glasgow "depends on all of us" and that "both of our countries need to strengthen cooperation on energy development regeneration, improved climate change response and management of transboundary water resources through bilateral and multilateral mechanisms."
In August, speaking at a press conference during her visit to Vietnam, Vice President Kamala Harris said that in the course of economic cooperation, the United States and Vietnam "have reached agreements on the importance of address the climate crisis and collaborate towards a clean energy future."
"In addition to my extensive conversations with leaders of the Vietnamese government, I also chatted with young leaders working in the community about this very issue," Ms. Harris said at the press conference. "As part of our climate crisis collaboration initiative, we launched the Mekong Delta Coastal Habitat Conservation project to help address issues affecting the Mekong Delta region."
The Vice President of the United States also "welcomes Vietnam to join the Climate Agriculture Innovation Mission because we know we need to accelerate the adoption of climate-smart agriculture."
Thoibao.de (Translated)
Source: https://www.voatiengviet.com/a/vi%E1%BB%87t-nam-v%C3%A0-hoa-k%E1%BB%B3-ti%E1%BA%BFp-t%E1%BB%A5c-h%E1%BB%A3p-t%C3%A1c-%E1%BB%A9ng-ph%C3%B3-v%E1%BB%9Bi-t%C3%ACnh-tr%E1%BA%A1ng-bi%E1%BA%BFn-%C4%91%E1%BB%95i-kh%C3%AD-h%E1%BA%ADu/6274137.html