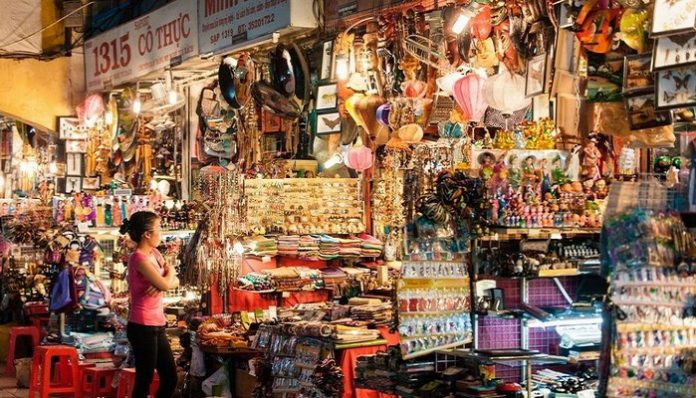 The Regional Comprehensive Economic Partnership (RCEP), which Vietnam just signed on November 15, 2020, in Hanoi, is the third largest multilateral free trade agreement that the country is a party to, after the CPTPP agreement and more recently EVFTA with partners.
Some commentators and observers about the economy and politics of Vietnam and the region have questioned how this Southeast Asian nation of more than 95 million people will coordinate and what should be done to make use of the three newly-signed pacts to minimize disadvantages, when Vietnam has three large-scale international and regional agreements at the same time, along with many other free trade agreements signed before.
Speaking to this week's Thursday roundtable of BBC News Vietnamese on November 19, from Paris, journalist Vo Trung Dung, owner of the French-language Asia-Pacific website, told the BBC:
"It is also correct that Vietnam signed this regional partnership agreement, because it is impossible to stand outside a market such as a large-scale market of nearly 30% of the index value of global trade."
"Any economic agreement like with the EU, or with China, Japan, or the US, has a geopolitical and diplomatic point in it, not just economics."
"Vietnam signing this agreement, in my view, is the correct signing of the agreement, but then whether to make use of it for Vietnam or not, that's another story, the story of policy."
"The first is about policy and the second is about economics, but we will talk more about it later, as we discuss more with others."
"The problem is that Vietnam signed this agreement like a company buying an extremely good truck to see it rotted, rusty, or using this vehicle to create jobs and generating revenue for the company, that is another matter," said Vo Trung Dung from Paris.
"More choices are better"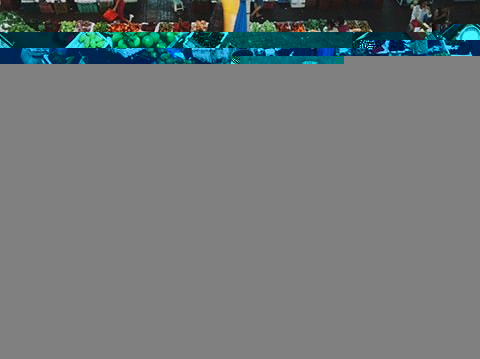 From Hanoi, Associate Professor Nguyen Hoang Anh, who has decades of research and teaching on foreign trade and follows the bilateral and multilateral free trade agreements (FTAs) that Vietnam has signed, comments on how Vietnam can coordinate the existing free trade agreements in hand, after adding RCEP:
"In my opinion, this is not necessarily much coordinated, because if we use the image of the car that Mr. Vo Trung Dung said, then it is like from Hanoi now. There are many routes, I can choose to go to Hai Phong, or I can choose to go to Saigon or something etc …
"But I have never seen a society grieving because it has so many options, I still remember there is a very clear adage that quality of life does not depend on wealth, nor does it depend on wealth and the resource or whatever, but the quality of life depends on how many choices people have and how they choose."
"So when Vietnam has so many agreements, it proves that Vietnamese businesses have many choices and then that means the quality of our business life increases, and so I am. will be glad.
"The day before, I spoke to one of my alumni who is now the director of a relatively large agricultural export business and when I have expressed concerns that agricultural exports to China will increase its dependence and will make Vietnamese enterprises weak in competitiveness."
"But this director told me that there is nothing to worry about because Vietnamese agricultural products have so many varieties. He took the very common example that a litchi tree can have 300 kg of fruits but the EU will only take about 30 kg, so where else the 270 kg would be exported to China."
"So I feel that any country will be happy when its country has many choices. It is important that we, as business savvy people, as well as having taught for a long time, it is expected that Vietnam needs to communicate the benefits, as well as the challenges of each agreement to each of Vietnam's enterprises."
"In order for Vietnamese enterprises to understand their reach, because when an enterprise does business, one needs to segment the market, and if people know which market segment they are in, the one's business results will be better," Ms. Nguyen Hoang Anh told BBC's Fifth Round Table.
Should the whole integration strategy be reconsidered carefully?
Vietnam still has trade deficit in some trade and foreign trade relations with foreign partners, while it is necessary to review to ensure benefits for domestic enterprises in FTAs, according to some analysts.
Earlier this week, shortly after Vietnam signed to join the RCEP, questioned what Vietnam should pay attention to well coordinate the signed multilateral and bilateral agreements and have in hand, economist Pham Chi Lan, former vice president and general secretary of the Vietnam Chamber of Commerce and Industry (VCCI), told the BBC:
"I think this is quite a complicated thing, requiring the leaders of Vietnam and directly the leaders of the different branches of Vietnam to carefully review their entire integration strategy."
"It is necessary to put on the table all the agreements that Vietnam already has, review all the commitments that Vietnam has made, then analyze the benefits one by one and especially need to identify clearly what are the long-term core interests of Vietnam that enable Vietnam's economy to develop in the long term in the spirit of sustainable development, no one will be left behind."
"Not just hot growth over time, or the attainment of growth indicators in GDP, in terms of pure exports, on FDI (foreign direct investment), but then end up like Vietnam. Over the past time, there has been a lot of integration, but in fact, foreign direct investors will benefit more than Vietnam."
"When Vietnam integrates as recently, the markets are open to Vietnam, it is clearer that exports of FDI have increased more and more, before joining the WTO (world trade organization). FDI accounts for less than 50% of the total export turnover of Vietnam, but since Vietnam released the WTO accession, the share of FDI in Vietnam's exports has gradually increased and in recent years, they have increased about 70%, even 72% in some years, thus pushing Vietnam into the position of both dependence on FDI for growth and letting the benefits of integration of Vietnamese businesses fall into the hands of big businesses from outside, more than for the people of Vietnam."
"This is a paradox that Vietnam needs to overcome, so it is necessary to carefully consider the free trade agreements (FTAs) that Vietnam already has to see what benefits the internal strength of Vietnam, for Vietnam's internal economy more, not just for foreign businesses in Vietnam, that is very important.
Economist Pham Chi Lan expressed more worry about the RCEP that Vietnam has just signed
"Secondly, even with the goal of attracting foreign direct investment (FDI), the more integrated, the more FDI Vietnam will have, but it is true that Vietnam needs to choose carefully. FDI, as the Politburo of the Communist Party of Vietnam has put forward through Resolution 50 issued in 2019, and sees that FDI must be associated with long-term benefits of Vietnam, not just FDI in, then in the end, not making the internal economy grow healthy or develop much, I think that is the most basic thing to put on the negotiating table."
"And moreover, do not follow the way that Vietnam has long followed tradition that if there is something new, you will be very eager, but sometimes somewhat neglect the old things that you have achieved and more. Many times when greed to do what is easier, to do – difficult to quit, to which markets they are easier to sign, a little easier, they can go to work, without making any effort to do with the markets are more difficult, but through that it helps to lift itself up, so I think Vietnam needs to do a lot of work to adjust itself."
Need to make stricter regulations on yourself?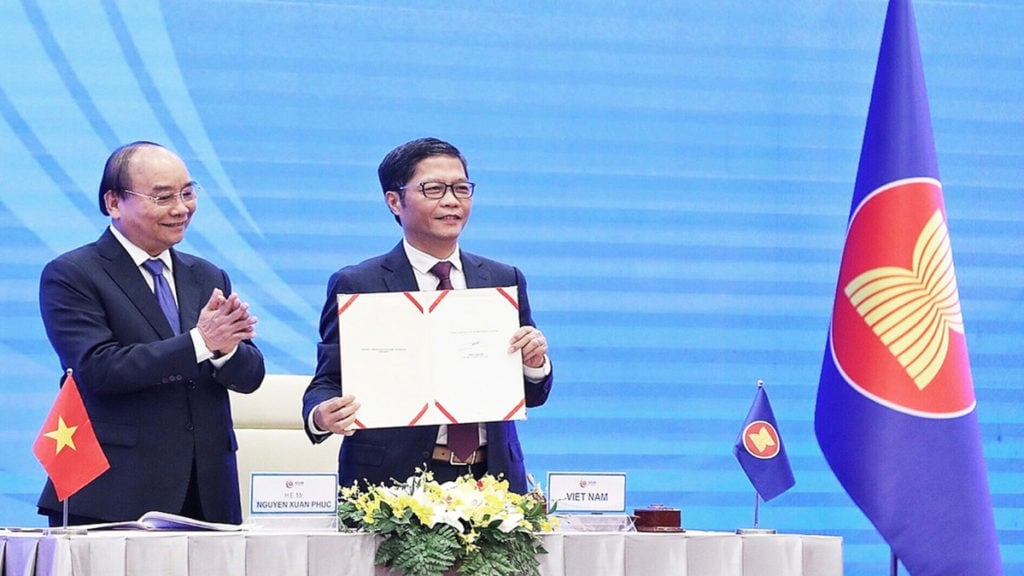 From New York, USA, Dr. Vu Quang Viet, former director of the United Nations Statistics Department, made a note to Vietnam, after it signed the RCEP, he told the BBC:
"The RCEP Agreement does not require anything about the environment, about labor protection, many other issues, that is, whatever you do, except for state regulations that only require every country. All are treated equally (national treatment), so if Vietnam wants an industry, a highly developed economy, the Vietnamese state itself must have regulations and laws to meet those goals and there are systems in place to help implement those problems."
"Now, like now, if you let people freely want to do what they want to do to make money, of course society will only have the way to go down and Vietnamese society in the whole period. such a long paragraph."
"RCEP almost agrees with such things without asking anything, the main problem is that in Vietnam, the government itself must have regulations and requirements to improve labor and environmental protection. To raise and defend this and that and to ban and limit problems that have no benefit at all. That is the problem of Vietnamese lawmakers and policymakers. "
"Is it better to sign for achievement or need to be prepared?"
Right before the discussion of BBC News Vietnamese on November 19, from Hanoi, Associate Professor Pham Quy Tho, former dean of the Faculty of Public Policy, Institute of Policy and Development under the Ministry of Planning and Investment of Vietnam Nam, commenting on his own opinion to the BBC:
"I see in this new situation, there are countless things to do, even in this Covid-19 epidemic, many countries have had supply disruptions, exports have decreased, but Vietnam is still growing. The export is quite strong, which is an advantage, but besides that it must be remembered that in this increase, the role of enterprises is partly, most recently, the promotion of the state, which means the state management has played a rather "aggressive" role which I put in quotes."
"That means the State has had to make every effort to achieve that, but the business capacity is still very weak … The firm without own capacity cannot export their products to foreign markets. For example, in agriculture, enterprises without state support are very difficult to export because the capacity of many businesses is not available."
"That is to say the field where Vietnam has strengths, for example, exporting fruit through cooperatives etc. actually does not win much, then here I want to say that in signing RCEP, the state's preparation will come when there will be a turn to do other things, people will make adjustments, there will be other things, but can Vietnam do those things and not and all at the same time?"
"Then another question is how to divert exports to markets, there is also the running around of businesses within the RCEP and from RCEP to the agreements that Vietnam has signed?"
With the signed agreements in hand, Vietnam has many opportunities, but also many challenges in effective integration and prosperity.
"Then the answer, that is about Vietnam's current capacity, I think it will take a lot of preparation, including businesses, including the state as well as individuals to see if it can exist to develop and to be able to integrate well?"
"As for the form, the country signed with 15, 20 or 30 countries is just a formality, this is just spiritual excitement, and I feel the country has no preparation of capacity, internal strength, nor depth."
"As with EVFTA, the EU side has been preparing for their businesses for a long time, but the Vietnamese side does not know much about businesses, and many businesses have not prepared themselves for doing business in the market though it is already in effect.
"But now with RCEP, it is very difficult, difficult for Vietnam to calculate and prepare to deal with intricate, complex internal issues, as well as external conceptions. How is Vietnam's behavior with this bloc and with each country in the bloc, not to mention its relationships and interactions with other blocks?"
"In short, meaning that when you sign a lot of agreements, you have to have a lot of calculation, not sign it for formality, in my opinion," Associate Professor Pham Quy Tho told the BBC on Thursday from Hanoi.
Thoibao.de (Translated)
Source: https://www.bbc.com/vietnamese/vietnam-55015677