The press simultaneously reported the arrest of Mr. Nguyen Duc Chung on the evening of August 28, but there is not a single photo that is still making the public gossip.
The domestic press described that Mr. Nguyen Duc Chung's family was completely surprised and shocked to hear the news.
Before the incident of his son, the mother of Mr. Nguyen Duc Chung was constantly crying.
"Right at the time of his house search, his son Nguyen Duc Hanh was not in Hanoi and returned the next morning.
Mr. Chung's mother is old, sick, and now cries at her son's arrest.
Even on the evening of August 28, many relatives and colleagues of his family also came to share, Mr. Chung's mother had to have an assistant at that time," the source told Tien Phong newspaper.
The reporter asked the question, what did Mr. Nguyen Duc Chung share with his family before he was arrested and detained? This person said: "Perhaps Mr. Chung does not share much with his family about his personal matters to prevent everyone from worrying."
The arrest and house-and-office also surprised people on Trung Liet street where his private residence is located.
One of his neighbors added: "He lives very well with his neighborhood, and what he does outside of society we cannot know. Upon hearing the news of his arrest, all the neighbors ran out to see how but felt very pitiful. We are the people and seeing him do many good things, we do not know what violations he committed."
A woman named Hoa also said: "My family is from Phu Tho, a little distance from Mr. Chung's house and we also live in the same lane to Hanoi. Every year Tet, he gives gifts to elderly and poor families in our countryside, now we found sympathy to his arrest.
In addition, a woman added: "In the neighborhood, too, he often cares for the elderly and poor people, very affectionate. Every morning a car came to pick him up to work, he still actively greeted everyone around, very close. Personally, I think Mr. Chung is a good person, living in harmony with everyone, and close to the people. We dont know about his job."
Facebook Trang Nguyen makes a statement that: This regime does not like people like Little Chung.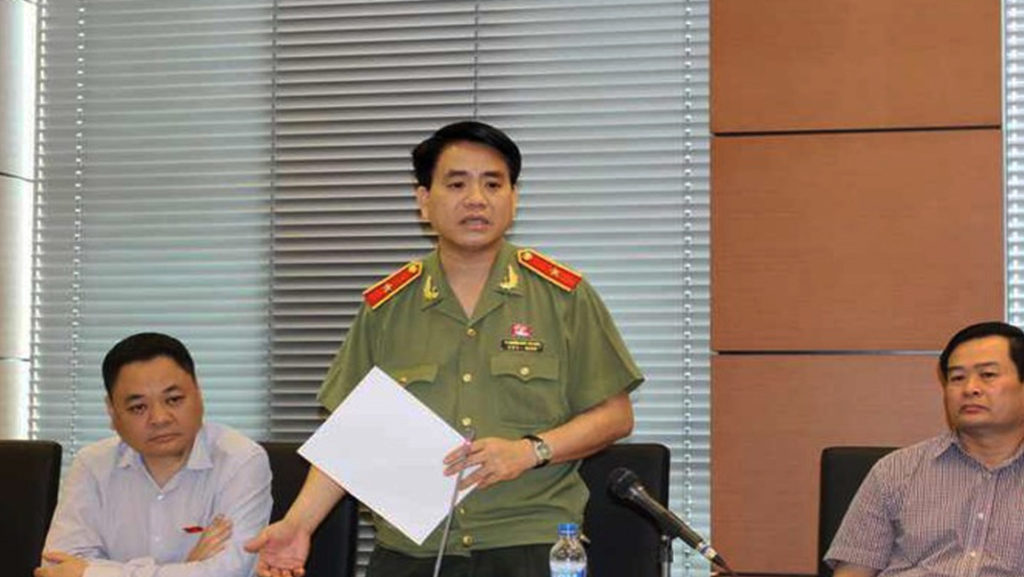 "It is indisputable about Nguyen Duc Chung's fierce character. Compared to previous Hanoi chairmen such as Nguyen Quoc Trieu and Nguyen The Thao, Little Chung is much younger, more personality.
In the communist regime, those with an inherent personality are not welcome. Just look at the cases of Dinh La Thang and Nguyen Ba Thanh.
The more authoritarian an organization is, the more wary of "the different" are.
The problem of the "different people," sooner or later they will disrupt the inherent stable order of the organization, or they will resist future organizational changes.
In general, the communist leaders do not like to use stubborn people. It is not surprising if we see communists all equally conservative.
In short, if Mr. Chung has any confidential documents, he should release them. It would be cowardly to cross his arms and bear to be tied up like now. Where was the adventurous personality of being the captain of the criminal division?"
Some Facebooks compared the serious wrongdoings of Tat Thanh Cang and Le Thanh Hai in Ho Chi Minh City, but they were only criticized and reprimanded, but did not see the authorities touching any hairs of the two southerners. With the same viewpoint, Facebook Nguyen Dang Hai gave an analysis:
"Mr. Little Chung's causing a loss of state property estimated at about VND5 billion and he was jailed. Meanwhile, Nguyen Thanh Nghi, secretary of Kien Giang, made a mistake of more than VND2.3 trillion, has a large chance to become Politburo member, the youngest member of the most powerful organization in the country in the party's history.
It is not a question of how much of a mistake, but who you are."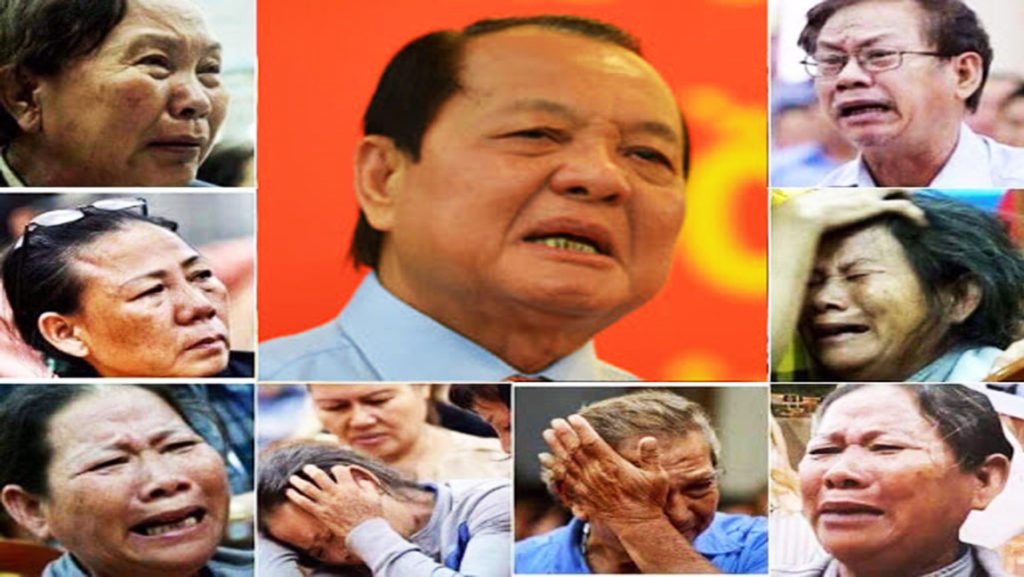 Associated with the upcoming trial of Dong Tam and the fact that the Ministry of Public Security executed Mr. Le Dinh Kinh in his bed, blogger Bui Thanh Hieu said: "In the past, Mr. Little Chung shot a guy who was kidnapping a baby, he was awarded People's Armed Hero prize.
Now, where is the policeman who killed an 84-year-old terrorist holding a grenade (he just threw gasoline and burned 3 police officers before)? This policeman would be awarded with medal.Police should publicize the heroic policeman."
Journalist Nguyen Nhu Phong, former editor-in-chief of the Petrotimes newspaper, said Chung is one of his friends. He wrote "I and Nguyen Duc Chung!
Before I write to the main content, I have these words:
I have always had the opinion of: For friends, there must be loyal. Friends can make mistakes, they may commit crimes, maybe go to jail … But that's their business with society, with the law. Whoever does wrong, it must bear. If they are not bad to me, they have not betrayed their friendship, then during their troubles and difficulties, while they may be in despair … You cannot turn away.
So, when I wrote about Phan Van Vinh, Bac Ha, Dinh La Thang … or some other friends and Nguyen Duc Chung, if anyone has bad comments, I will unfriend immediately. Don't go to my Facebook account to curse at my friends. And anyone who likes to criticize, like to condemn them, just have to write.
Over the past few days, I've unfriended a few people …
Back to Nguyen Duc Chung.
I have been with Chung since 1997's Xieng Phieng drug trafficking case. At that time, he was the deputy chief of Criminal Investigation Team of the Hanoi Police Department. Mr. Nguyen Duc Nhanh also from the same village as me and was the head of the department.
In that case, there were three people telling me about the investigation process, about each object of the case, as well as the professional measures that Mr. Nhanh, Chung, and Quang Trong applied.
Then after that, I have been with Chung in many major projects of Hanoi Police Department, such as the case of Kim Sinh Gold shop, the case of 2 inmates escaping from the prison camp, Nguyen Duc Nghia's killing his girl-friend case … and many other cases, when Chung was head of the Criminal Department, then deputy director and also as director of the city's Police Department.
What I have great respect for Chung is that he has a keen investigative mindset, is intelligent and has an excellent memory. Especially with a natural talent for investigation.
In the late 1990s and early 2000s, Chung was considered a "master" in criminal investigation, along with Nguyen Duc Nhanh and Duong Tu Trong (Hai Phong); Nguyen Manh Trung (HCM City), and Phan Van Vinh (Nam Dinh), etc.
One thing that no one knows, is that I always ask Chung to "advise" on the scripts of the movie Manipulating criminal cases, Secret of the Golden Triangle, The Devil, The Secret of Life … The reason I have to rely on Chung because when I wrote fictious criminal stories, I have to ask him whether my writing is acceptable. Yes, the two people I have to ask the most were Chung and Mr. Nguyen Hai Phong, former deputy director of the Supreme People's Procuracy.
Then Chung became director of Hanoi Police Department, Chairman of Hanoi People's Committee … Happy for Chung, but also worried, because he was working as a policeman, now he has moved to a completely different field, I do not know what will happen. Moreover, Hanoi is a "evil land" and its officials are famous for doing "banana roots", talking about tricks to "act" on people, tricks to get bribery from businesses, Hanoi's officials are probably the most corrupted in the country.
But then I kept seeing Hanoi developing quickly and strongly. Seeing the behavioral culture of Hanoi people "inched" up, seeing the pretty urban order, it is clear that the people praise the chairman … it is also fun and reassuring.
I also received a lot of negative information about Chung, which is also mainly from Hanoi officials in which he is said to be authoritarian, autocratic, etc … I also told Chung that public opinion … But Chung said: "I know."
One year, a couple of times, Chung asked my wife to cook vermicelli with snails.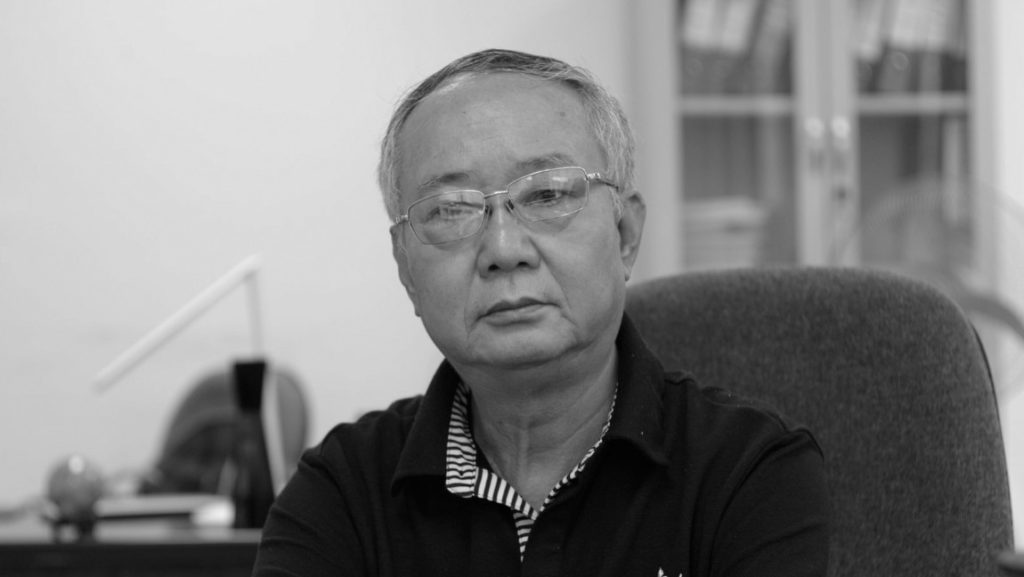 When Chung was arrested, a very high-ranking official told me: "I love Chung so much. I am also guilty of not being determined to stop him that day … I advised him to remain in the police forces. But he wants to try his capacity? ".
Mistakes Chung made, now there is no chance to correct …
But the chance to go home to eat vermicelli together is definitely still!" Mr. Nguyen Nhu Phong confided.
Thoibao.de (Translated)