The case of the Party Secretary of Dac Lak sending police officers to Ho Chi Minh City to kidnap Dr. Pham Dinh Quy (lecturer Ton Duc Thang University), and taking him to Dac Lak in the middle of the night, and still holding him more than 5 days causes his father Pham Dinh Trang to write a petition calling for help to General Secretary cum State President Nguyen Phu Trong.
"Dak Lak provincial Party Secretary Bui Van Cuong is lobbying for the Minister of Information and Communications in next term," according to journalist Le Nguyen Huong Tra.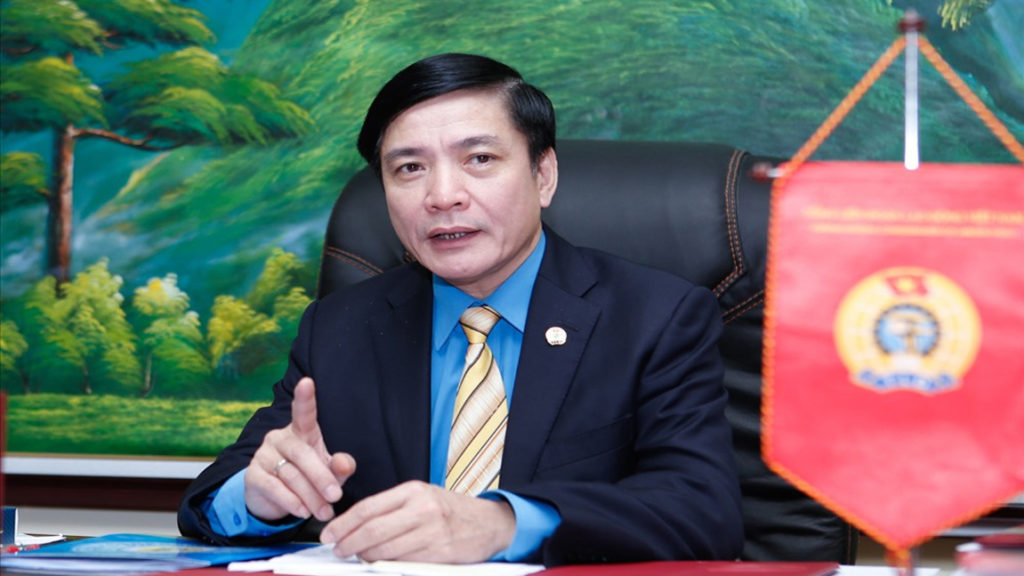 "A deceitful, flattering, defiant and ambitious man like Bui Van Cuong is the role model of the subjects that Mr. Trong has been talking about for a long time that needs to be resolutely eliminated and prevented from being elected in the next term." Blogger Bui Thanh Hieu commented and gave a lot of information showing that Mr. Bui Van Cuong was sponsored by a Standing member of the Secretariat of the Party Central Committee Tran Quoc Vuong.
Master Pham Dinh Trang and his son Pham Dinh Quy are inherited the martial arts quintessence with the origin of the Pham lineage in Quang Ngai province.
Master Pham Dinh Quy has many outstanding achievements: at the age of 13, he won the championship competition for the national prize. At the age of 23, he won the championship of the national martial arts tournament. He continued to study other martial arts and took Ho Chi Minh City Karate Champion, the Ho Chi Minh City Pencak Silat Champion. In 2010, he defended the master's program in sports in Taiwan, and in 2015, he successfully defended the Ph.D. program in sports in Beijing (China).
His students also won many national and international awards.
Social networks and martial arts nationwide are stirring up a wave of outrage demanding clarification of two "shady" arrests in Saigon and Nha Trang, believed to be related to the Dak Lak Provincial Party Secretary Bui Van Cuong, who was accused of plagiarism copying 70% of the previous "doctoral thesis." The plagiarism denunciation was never resolved by anyone, in contrast, two people who made a public denunciation with specific evidence were arrested by Dac Lak police for questioning.
Dak Lak police said they invited the lecturer for working but it was infact a detention applied for people committing crimes or very dangerous crimes.
On September 27, social networks spread petitions of Master Pham Dinh Trang, Mr. Quy's father, sent a petition for help to the "four pillars" of the Supreme Leaders of Vietnam.
Mr. Trang wrote in the application: "The police of Dak Lak province abducted and detained Mr. Quy, not inviting for investigation as they said. There was no arrest warrant from the court and the Procuracy."
The strange thing is that Tuoi Tre and Saigon Giai Phong when reporting on the Dak Lak police arresting Mr. Quy did not dare mention in detail Mr. Quy was believed to be the author of the article "The Secretary of the Party Committee of Dak Lak is accused 'plagiarism' as Mr. Bui Van Cuong is suspected of conducting plagiarism while undertaking a doctoral thesis at Vietnam Maritime University.
Mr. Quy is just one of two people arrested in the charge related to Secretary Cuong. Also on September 27, social media appeared another petition of Ms. Duong Thi Cam Van denouncing the Dak Lak police arresting her husband, Mr. Hoang Minh Tuan, a teacher at Le Thanh Ton High School in Nha Trang on Sept 20.
Ms. Van wrote in the denunciation letter that before his arrest, Mr. Tuan made a petition to the Central Inspection Commission on the work of the doctoral thesis of Mr. Bui Van Cuong, Secretary of the Dak Lak Provincial Party Committee that "has some information and the document not in accordance with the regulations."
However, there are no state reports reporting on Tuan's arrest nor the official response from Secretary Cuong on the above allegation.
'Does the country still have a state law?
That is the question that Dr. Nguyen Ngoc Chu poses on his personal Facebook page about the arrest of Mr. Pham Dinh Quy.
"The appeal of martial arts master – Dr. Pham Dinh Quy and his colleagues denouncing Mr. Bui Van Cuong was made publicly, sent to the press, and widely published by the press."
"If Mr. Bui Van Cuong finds himself being falsely accused, he would sue martial arts master Pham Dinh Quy in court. Why did Dak Lak Police detain and take him to their headquarters? Why they are arrested him and deporting him to Dak Lak?"
Mr. Chu also questioned: "If Mr. Bui Van Cuong is not the Secretary of the Dak Lak Provincial Party Committee, will Dak Lak Police arrest martial Dr. Pham Dinh Quy? The lawsuit between martial arts master – Ph.D. Pham Dinh Quy and Mr. Bui Van Cuong are civil affairs between two individuals, why are Dak Lak Police involved?"
"No one is in defense for martial arts master Pham Dinh Quy. Just ask to treat Mr. Pham Dinh Quy in accordance with the law. If Mr. Pham Dinh Quy is guilty, it must be pronounced by a high court judgment."
"When people who are respected by society such as martial arts masters, have doctoral degrees, be famous in martial arts competitions, teach at universities, there are students who have won national awards and International martial arts, but when treated according to the law of the strong, that is when the national law is not respected, people's lives are fragile, the strong do what they like to do," Mr. Chu wrote.
On his personal Facebook, lawyer Nguyen Kieu Hung clearly analyzed Dac Lak police acting illegally and beyond their authority.
"In terms of proceedings, such deporting requires procedural decisions approved by the Procuracy, except in the case of committing crimes in the absence of such decisions, although supplemented later, the Dak Lak police have no right to do so."
" Note also, where the offense is under the jurisdiction of the local police, if Dr. Quy makes denunciations in Ho Chi Minh City, the Dak Lak Police do not have the right to come to this locality to deporting him to their locality"
According to lawyer Hung, "the action of Dak Lak police coming to Ho Chi Minh City to arrest and deport Dr. Quy also makes public wonder, whether or not the objectivity, when the accused itself is the leader of this provincial police. Dak Lak Poloce need to publicize proceedings against Dr. Quy, if tey are wrong with the two above issues, they can be disciplined," said lawyer Hung.
At the same time, martial arts master, freelance journalist Doan Bao Chau commented on social networks: "… Dak Lak police replace the work of scientists, replace the court, replace the Procuracy, suddenly arresting the denouncers without any legal basis.
The Dak Lak police comrades seem to work hard and hard, but if this country continues to operate like the police, I fear that scientists, courts, and Procurators will be all unemployed. Wages for the machinery will drop significantly, but the country will become an animal farm."
"To make the public clear, I suggest the police of Dak Lak should announce the legal basis when arresting martial arts master Dr. Pham Dinh Quy. Surely there will be a letter "calling for help" by Mr. Bui Van Cuong, Secretary of the Dak Lak Provincial Party Committee, who has been accused of plagiarism in his doctoral thesis. What impact Mr. Cuong must have is that the police of Dak Lak are so 'strangely' enthusiastic," according to Facebook Chau Doan.
Portrait of a provincial party secretary
Mr. Bui Van Cuong, 55 years old, is currently a member of the Central Committee of the Communist Party of Vietnam, sitting as secretary of the Party Committee of Dak Lak since July 2019.
Notably, before holding this position, he was chairman of the Vietnam General Confederation of Labor, the governing body of Ton Duc Thang University in Saigon.
Observer Pham Ngoc Hung said on his Facebook personal page: "Secretly arresting Dr. Quy, and then reacting to public opinion by denying of committing the act, replacing with 'inviting for working' shows that the secretary of Dak Lak Lak has weaknesses. He was afraid that the public would pay attention to the plagiarism case, especially before the upcoming Plenum of the Central Committee. That is the reason that in the arrest of Mr. Quy to investigate the case of 'plagiarism defaming.' Cuong could lose even if Mr. Quy was put in prison."
"If Mr. Cuong cannot cover up the plagiarism evidence exposed and dissected in public, he will weaken before the Central Committee's Plenum in October.
His weakening will pave the way for his political opponents to become allies of Le Vinh Danh, helping Danh to turn the tide. That possibility is not small," Mr. Hung wrote.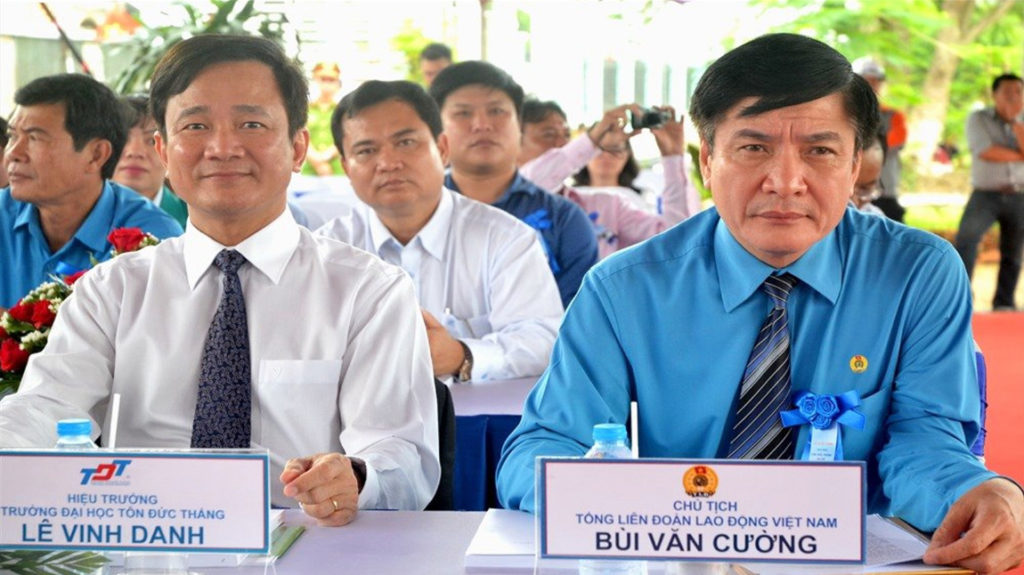 Mr. Hung's comments mentioned the case of Mr. Le Vinh Danh, the suspended rector of Ton Duc Thang University, who was dismissed from the university party secretary. This case is believed to be related to accusations of the Vietnam General Confederation of Labor of being "in charge of misappropriating real benefits" from Ton Duc Thang University.
Thoibao.de (Translated)