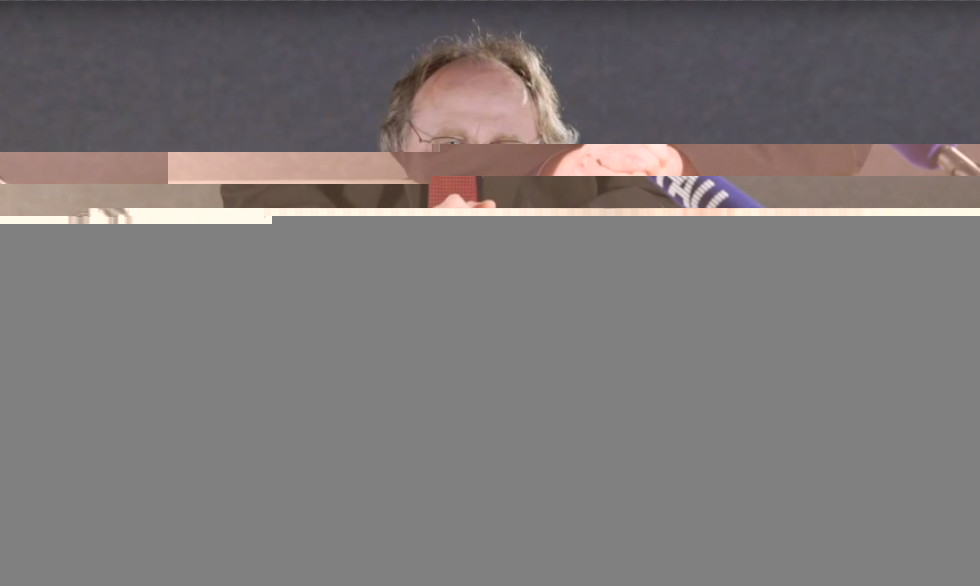 At the session titled "Human rights institutions, and sanctions", Ms. Desi Hanara, coordinator of the ASEAN Parliament for Human Rights (APHR), made a presentation about efforts to send letters to the Vietnamese Prime Minister requesting the release of the prisoner of conscience Nguyen Bac Truyen.
On August 13, 65 parliamentarians from 28 Asian countries signed a joint letter to PM Nguyen Xuan Phuc, demanding the immediate release of Mr. Truyen, as well as other prisoners of conscience.
Mr. Nguyen Bac Truyen, chairman of the Association of Former Political Prisoners and a Hoa Hao Buddhist follower, was arrested by the Vietnamese government on July 30, 2017 and sentenced to 11 years in prison for subversion.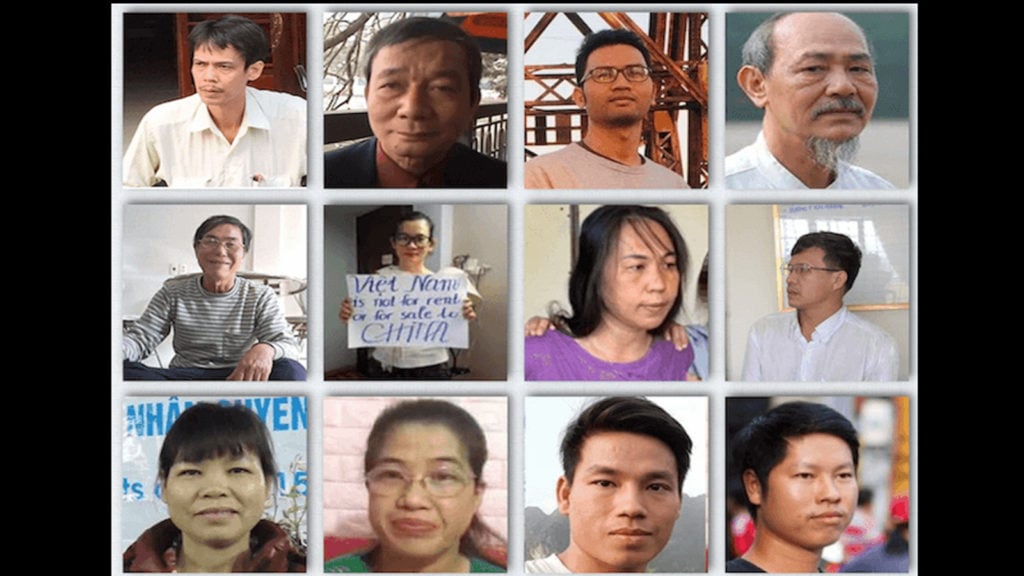 Ms. Hanara in an online discussion on August 14 said that the letter was sent to the Vietnamese PM on the third anniversary of Mr. Truyen's arrest. She said Vietnam is the top target for APHR because it is holding the role of the rotating chair of ASEAN.
"Yesterday we sent a joint letter to Vietnam's PM, and we are pleased to announce that more than 65 MPs from 28 countries have signed. The letter urges the PM to immediately and unconditionally release Nguyen Bac Truyen and all those who are currently detained for the peaceful exercise of human rights, including the right to freedom of religion or belief. The letter also calls on Vietnam to ensure that all religious organizations to freely exercise their right to freedom of religion and belief, and are free from threats, torture, mistreatment, arrest or imprisonment for their peaceful practice."
Professor Heiner Bielefeldt, UN Special Rapporteur on Freedom of Religion or Belief from 2010 to 2016, updated Mr. Truyen's situation during the seminar:
"Mr. Truyen is still serving a prison sentence, at a detention center very far from his family. For a time he was also not in contact with outside parties. His wife was also harassed and denied the right to travel. Human rights defenders are often accused of being "an external hostile force." This is the word used by many governments, including Vietnam. Let me say, I don't think he works for "outside hostile forces." On the contrary, he is serving Vietnam. He is a patriot."
During the online session, one of 3-week discussion series, Professor Ahmed Shaeed, UN Special Rapporteur on Freedom of Religion or Belief, said that the human rights situation in Vietnam for many years has not had any significant change.
"Regarding the situation of religious freedom in Vietnam, I don't want to say but nothing has changed from my predecessor's remarks six years ago. He stated in the report that the ability of unregistered groups to live in peace and freedom is a test of such an improvement in that freedom in Vietnam. We all know it didn't happen. The religious law that became effective two years ago may have made some progress, but unregistered groups have been pushed into limbo. They cannot be active without being registered, and cannot register if they have not practiced for at least 5 years."
He also said that the registration conditions were too heavy and tightened the freedom of religion instead of creating conditions for the practitioners. Although freedoms have not been extended, he said, the operating environment for human rights has changed, and he likens it to an orchestra, in which each person and organization plays a role.
"It includes groups of people who document human rights abuses, groups that track the development or fall back of these rights, and groups that negotiate with authorities to improve their performance and record, the group works with domestic allies to build their capabilities, mobilize them, expose the offenders, use diplomacy or development funds, rules to the extent possible, including both sanctions."
When it comes to sanctions, many speakers believe that the Global Magnitsky Act is the most powerful tool for human rights advocates in Vietnam.
Mr. Robert Berschinski of Human Rights First, an organization that aims to promote US foreign policy stems from a strong commitment to human rights, said the US has used the Magnitsky Act on 207 cases from 25 countries, of which 72 cases involved human rights violations, and 121 cases related to corruption.
Even though the US has not used the Magnitsky Act against Vietnamese officials, because it does not force the US to apply it when there is evidence of human rights violations, he still believes that the collection of records full of sufficient evidence is essential for a government like the US to have sufficient information when it comes to imposing sanctions.
This is being actively advocated by many Vietnamese communities around the world, such as Canada and Australia.
"I have met many brave people like Mr. Truyen. These people have taken many risks to fight for human rights for their people. And I hope the Vietnamese government appreciates what they do because it is a dedication to the nation," said Heiner Bielefeldt.
Professor Heiner Bielefeldt said that sanctions cannot replace daily concern, persistent actions by activists, such as letters to congressmen, to international, to prisoners of conscience so they are not forgotten in the consciousness of the world. According to him, these simple actions are always more consistent than the sanctions measures.
He recounted that in 2014 when he had the opportunity to visit Vietnam during a UN official visit, he had the opportunity to meet Mr. Truyen. This was the only time in his role as the UN Special Rapporteur, he recalled, that he ended the meeting because of threats from the police at the time.
"I have met many brave people like Mr. Truyen. These people have taken many risks to fight for human rights for their people. And I hope the Vietnamese government appreciates what they do because it is a dedication to the nation."
The seminar on August 14 concludes three weeks of online activities leading up to August 22, the International Day of Commemoration for Victims of Violence for Religion or Belief. Since 1992, there has been the program "Advocacy Day for Vietnam," bringing together hundreds of human rights activists in Washington DC, to advocate for the US legislature.
Thoibao.de (Translated)
Source: https://www.rfa.org/vietnamese/in_depth/sanctions-a-tool-to-push-for-human-rights-08142020231817.html