The 90-day suspension of Chairman Nguyen Duc Chung of the Hanoi People's Committee for investigation of his involvement in three criminal cases is the focus of attention. The author CCB, a Communist Party member from Hanoi, has sent the following commentary to Thoibao.de:
Public opinion is giving two reasons that Chung was "killed."
The first reason is that Nguyen Duc Chung is considered the most prominent Hanoi chairman for more than 30 years with a series of undeniable "victories" such as:
Firstly, foreign investment in Hanoi in the last 4 years is equal to more than 20 years combined.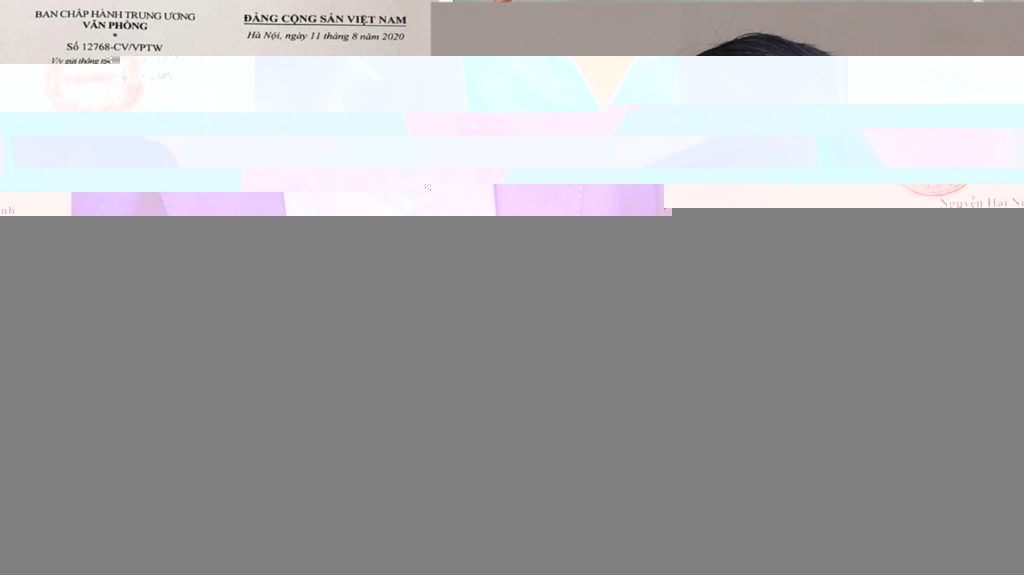 Secondly, the culture and behavior of the Hanoi people are gradually restored, traffic order is much better than before, urban order has been basically restored, the green-clean-beautiful environment has been seen. Apparently, many major transport projects have been drastically implemented and are about to be completed, domestic budget revenue is almost equal to Ho Chi Minh City.
Therefore, Chung was introduced to the Politburo for the next term by the 12th Plenum of the Central Committee with high votes. And according to many sources, Chung may replace To Lam as minister of Public Security.
Regarding General To Lam, more and more senior officers and police officers reacting for expressing his "pro-China" view in reforming the police apparatus according to the Chinese model – especially erasing General Intelligence Department- means nullifying the power of the Ministry of Public Security in defense of espionage, especially from China.
Although To Lam was fully supported by General Secretary Nguyen Phu Trong who uses the security forces as a powerful tool to directly suppress senior communist officials, more and more people saw the true nature of this person. That is why Lam decided to kick out Chung.
Second: The pro-China faction in the Communist Party of Vietnam is prevailing. They won the 12th National Congress of the previous term, by excluding then Prime Minister Nguyen Tan Dung from the political arena and all those who have prestige in the people but not "pro-China" such as Đinh La Thang, Nguyen Ba Thanh, and Admiral Nguyen Van Hien. Chung is now also a person who "doesn't like China." The evidence is that in the past 5 years, China did not have a big project in Hanoi.
Therefore, Chung's elimination was a plan arranged by China's intelligence and if that was the case, Chung's next path was definitely prison!
It is frightening that the investigative agency itself used the press by secretly providing documents to Thanh Nien, Tuoi Tre newspaper, and a number of pens whose names were on social networks to write "clear the way." This dirty game, police General Nguyen Viet Thanh used and succeeded in the Nam Cam case.
In Vietnam's police, there is a very common tactic that is to use a criminal case for personal revenge. In Nam Cam case in the past, Nguyen Viet Thanh used to harm General Nam Huy, or the PMU 18 case, General Cao Ngoc Oanh was also affected … It was these "pen-writers" who announced that Mr. Chung was seriously ill, or has failed to commit suicide.
But in fact, Chung is still very healthy, of course his mood is sad, bitter and disappointed. And it seems that Chung has "read" their thoughts "and prepared for himself" to fight to the end, CCB concluded in his article sent to Thoibao.de
Regarding the rumor that Chung had committed suicide or being poisoned, blogger Le Van Doan has a comment on the Vietnamese newspaper as follows:
"Over the past few days, rumors have been circulating in the public opinion that perhaps former Hanoi City People's Committee Chairman Nguyen Duc Chung, or "little Chung" has been poisoned or he failed to commit suicide and currently is hospitalized under close police surveillance.
In Vietnam, from 1945 up to now, there have been many mysterious and suspicious deaths, which have been covered in fog for forever such as the deaths of General Nguyen Binh, national legislator Duong Bach Mai, army Generals Hoang Van Thai and Le Trong Tan, Politburo member Nguyen Dinh Tu, Chief of Staff Dao Trong Lich, Deputy Minister of National Defense Senior Lieutenant General Nguyen Khac Nghien, Head of Internal Affairs Department Nguyen Ba Thanh, and State President Tran Dai Quang, etc.
Returning to the story of Chung, now rumors spread on social networks, what is this story really like?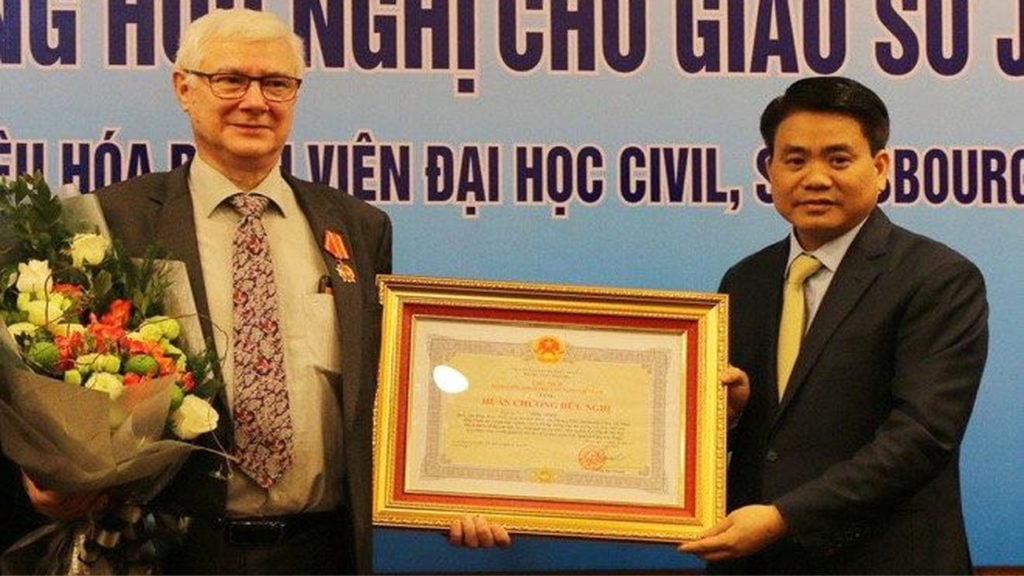 In 2015, while holding the position of police chief in Hanoi, Nguyen Duc Chung suffered from colon cancer. Through the recommendation of a medical professor, Mr. Chung went to France for treatment. The person who directly treated Mr. Chung was Professor Joel Leroy, medical doctor of Gastroenterology at Civil University Hospital (Strasbourg, France), a renowned doctor of gastrointestinal endoscopy.
In 2016, after becoming Hanoi's chairman and joining the 12th Central Committee, Mr. Chung invited Professor Joel Leroy to consult and help Hanoi city to complete the Center for High Technology and Gastrointestinal (at General Hospital Pon Blue) meets international standards. This center inaugurated in November 2016.
On August 11, 2020, the Politburo decided to suspend Chung's activities in the Hanoi Party Committee in which he was a deputy secretary. On the same day, Prime Minister Nguyen Xuan Phuc signed Decision 1223 / QD-TTG dated 11/8/2020 temporarily suspended Chung's works as the city's chairman "to verify, investigate his related responsibilities in a number of cases in accordance with the law."
Since that day, little Chung had a mental breakdown, many days stopped eating and lost sleep, leading to a relapse of his illness. Chung was taken to hospital by his family at Hospital 198 under the Ministry of Public Security for treatment. Until now, little Chung's health is temporarily okay and ready to cooperate with the investigation agency of the Ministry of Public Security.
Mr. Chung himself for many years working in the law agency and having access to the "upper class," so he understands the "rules of the game" better than anyone. We understand that politics in Vietnam, once on the "losing side," the wisest decision is "bow your head, sincerely confess your guilt" …
Moreover, for Chung, now if he wants to find death, it is very difficult. Much more difficult than willing to live. Because people want little Chung to live to get the end. If they want to get rid of him, it would be easy for them to do so.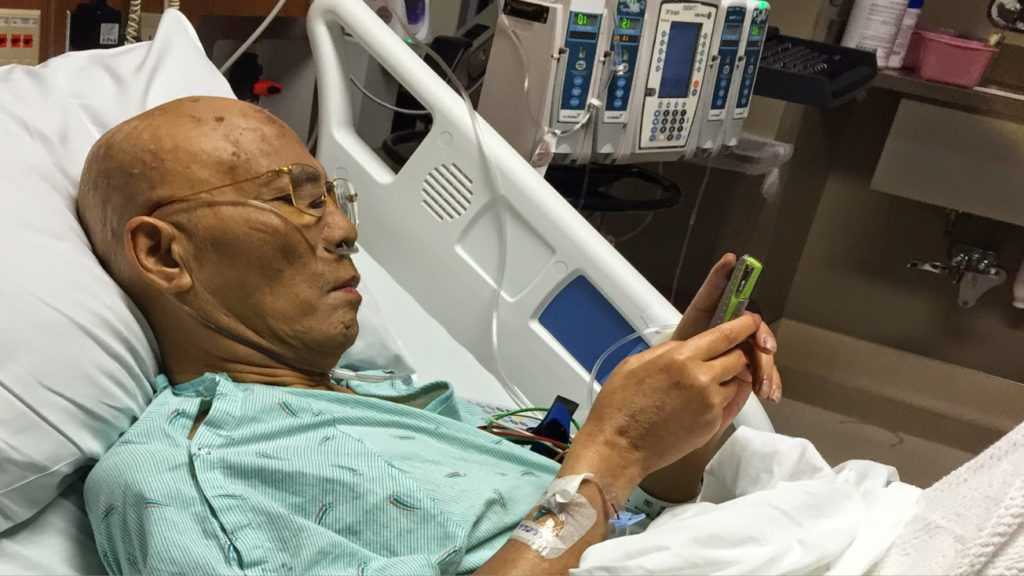 Again, at the beginning of 2014, Lieutenant General Pham Quy Ngo was healthy as a buffalo, only one testimony of Duong Chi Dung was to "hide" in the hospital, a month later he died … according to the party process!
Head of Internal Affairs Central Committee Nguyen Ba Thanh was extremely careful and adept. Coming to Hanoi to take office, he dared not eat anything in Hà Thành. He took his driver, chef, necessities, rice, fish meat, salted fish sauce, spices, etc from his city of Danang. However, accidentally during the last export trip in 2013, Ba Thanh was infected with ARS radioactivity, so badly that medicine cannot cope with.
In another development, recently, on the eve of the provincial party congresses towards the 13th National Congress, many officials fell ill, died abnormally, including Pham Thanh Tung. Tung was born on May 1, 1968, from Mo Duc, Quang Ngai. He is a member of the Standing Committee cum head of the Organizing Committee of Quang Ngai Provincial Party Committee.
On the afternoon of June 30, 2020, not long after his compatriot, Chairman of the Provincial People's Committee Tran Ngoc Cang, was disciplined and deposed, Mr. Tung felt upset, nervous and collapsed, had a stroke right on his desk. Mr. Tung was taken to Quang Ngai General Hospital for emergency, then at night, he moved to Danang for further treatment. He fell into a deep coma and died on August 4, 2020. Quang Ngai's public opinion stirred up, discussed, suspecting that this is a "poisoning" case to fight for power.
Remember, in 2016, Yen Bai gunfire shocked the whole country, when the Secretary of the Provincial Party Committee and Chairman of the People's Council of Yen Bai province were shot to death after taking office after the 12th Congress. The culprit is said to be Do Cuong Minh, the husband of Nguyen Thi Thu Ha, member of the provincial Party Committee and chairwoman of Yen Bai provincial Women's Union.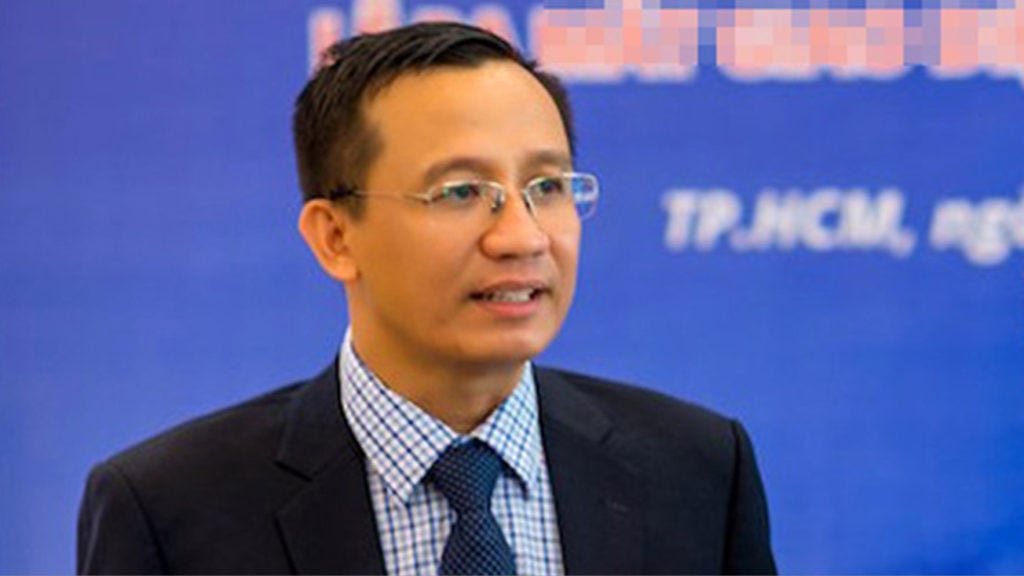 One notable recent death is Phan Chi Quang, born 1979, from Bac Lieu City. Mr. Quang was promoted from the head of Finance – Enterprise to the position of deputy director of Finance Department of Bac Lieu province.
On the evening of August 21, 2020, Quang had a guest, had a meal with his friends, and then went home to his own home in Ward 1, City. Bac Lieu to sleep. On the morning of August 22, family members discovered that Mr. Quang was lying motionless, so they called an ambulance. The doctor came to check and determined that Mr. Quang was dead. Suspecting the death of her husband, Mr. Quang's wife asked the Investigation Agency to investigate the autopsy. Very quickly, as a result, the next day, Mr. Quang died naturally."
The 13th National Congress of the Communist Party of Vietnam is approaching. In the "upper floor", there have been no shocking and terrifying hits. Meanwhile, at the lower levels, the power struggles were bloody.
Although General Secretary cum President Nguyen Phu Trong said "title is just a mess", but excellent students of Marxism Leism still determined to win the seats which will bring money and fame. There are dramatic development in which they can use any conspiracies, tricks, and were ready to defeat their opponents," journalist Le Van Doan concluded.
Thoibao.de (Translated)