It is rare for a state to expel foreign diplomats, this is a serious act – affecting the national image and sometimes leading to a corresponding response.
However, there are reasons that one side can be embarrassed and humiliating, as an insult to the nation.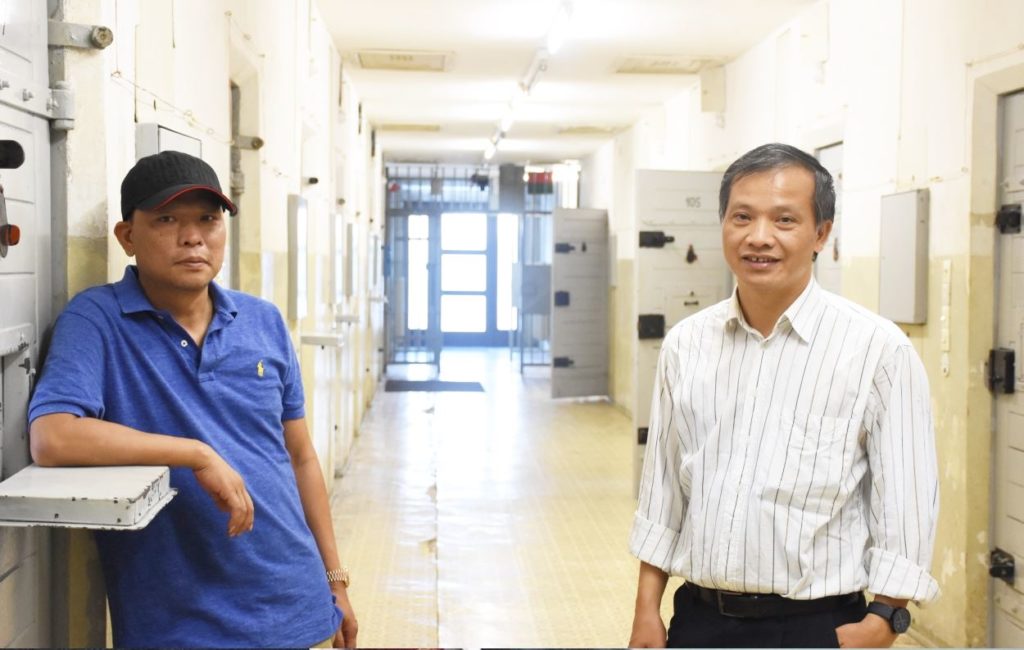 On Wednesday Feb 5 – Mr. František Ružička, Secretary of State of Slovakia's Ministry of Foreign Affairs, summoned Vietnam's Ambassador Duong Trong Minh. On behalf of Foreign Minister Miroslav Lajčák, Mr. František Ružička informed the Vietnamese ambassador that: The Slovak Republic has declared one of the diplomatic staff of the Vietnamese Embassy in the capital Bratislava "an unwelcome person" and the diplomat must leave Slovakia within 48 hours.
This is the first consequence after the German Supreme Court announced the final verdict on the abduction of Trinh Xuan Thanh for defendant Nguyen Hai Long who is an accomplice involved in the kidnapping.
The Slovak SME newspaper quoted the Ministry of Foreign Affairs' statement: "The Slovak Republic has taken this serious step regarding the legal ruling of Germany's Federal Court of Justice on the abduction of a Vietnamese citizen, and the Slovak Ministry of Foreign Affairs announced strong (diplomatic) sanctions at a time when the serious suspicion of Slovakia's hospitality abuse was officially confirmed."
With the results of the investigation and the confession of the defendant Nguyen Hai Long and now the final judgment of the Federal Court of Justice. Now, the truth is that Trinh Xuan Thanh is said to have been taken out of the EU by a Slovak government special aircraft borrowed by Minister of Public Security To Lam. Slovakia's hospitality has been taken advantage of by the Vietnamese side, which is the reason for diplomatic sanctions.
The German Minister of Foreign Affairs had to say when talking about the Vietnamese organization of the kidnapping of citizens in the territory of the Federal Republic of Germany: It was an action "reminiscent of the Cold War, a political thriller." One of the two representatives of the Federal Prosecutor's Office in July 2018 at a High Court hearing said Nguyen Hai Long was involved in a "state-organized abduction." It was an operation of the Vietnamese secret service – in the middle of Berlin.
High-level district court sentenced Nguyen Hai Long to three years and ten months in prison.
Due to Nguyen Hai Long's appeal, the Federal Court of Justice now adjudicates and rejects the appeal. So this is the final verdict.
Trinh Xuan Thanh – the head of a Vietnamese state-owned company, was abducted, pulled into a roadside car on July 23, 2017 and then brought to the Vietnamese Embassy in Berlin, later to Czech, and Slovakia to back to VN. The authorities in Hanoi accused him of corruption and sentenced him to two life sentences.
Nguyen Hai Long, a accomplice in Berlin allegedly hired two cars, among other things, to be used in intelligence operations. He was arrested in the Czech Republic in August 2017 and then delivered to Germany.
The press release started with a decision of Germany's Federal Court of Justice rejecting the appeal of Nguyen Hai Long that she received on Jan 28.
With this decision, Germany's Federal Court of Justice determined that during the abduction of Trinh Xuan Thanh, defendant Nguyen Hai Long was charged under the law on intelligence activities as a spy, as well as abetting. Depriving freedom in 2 cases (Trinh Xuan Thanh and his girlfriend Do Thi Minh Phuong), and a 46-month sentence for defendant Nguyen Hai Long was confirmed.
Nguyen Hai Long has been imprisoned since August 13, 2017, and has spent nearly two and a half years in prison, which is nearly two-thirds of the sentence, which is the time required by German law to be released ahead of time, Nguyen Hai Long Duc's lawyer Stephan Bonell said so. He will apply in the near future and believes that his client will be able to return to his family in the Czech Republic.
Lawyer Schlagenhauf concluded: The highest criminal court in Germany once again determined that the abduction of my client was an act of the Vietnamese State in violation of international law. She asked the German Government "not to reduce efforts to release my client from the Vietnamese prison." 
Accused Nguyen Hai Long confessed before the court has damaged the reputation of Vietnam, because this is the first time a participant in the kidnapping has admitted that Trinh Xuan Thanh was kidnapped by Vietnamese secret agents.
Until now, authorities in Hanoi have denied this and declare that Trinh Xuan Thanh voluntarily return to surrender.
Stephan Bonell, Nguyen Hai Long's lawyer, said: "Without this confession, in Vietnam my client will not be considered a traitor."
Perhaps so, after that, Nguyen Hai Long made an appeal, although there is almost no hope of success.
Moreover, this appeal ultimately harmed himself, because defendant Long had to stay longer (for a whole year and a half) in the detention center, where the conditions of detention were stricter than those of the Ordinary prison for the person serving the sentence.
In a trial in 2019 last year in Berlin, the Federal Prosecutor said it was investigating at least four other men involved in the abduction of Trinh Xuan Thanh, including Lieutenant General Tang Minh Hung.
A Vietnamese who was in Germany to apply for political asylum status, suddenly appeared in Vietnam, and was put on trial with an explanation of self-confession. The case has become a model of a kidnapping state, which is Vietnam.
 
 >>> Trinh Xuan Thanh's confession was broadcasted on VTV1
In 2018, Vietnam's court tried and convicted Mr. Trinh Xuan Thanh with two life sentences for the allegation of "deliberate wrongdoing and embezzlement of property" when he was chairman of the Board of Directors of Joint Stock Corporation Vietnam Oil and Gas Construction – PVC which belongs to Vietnam Oil and Gas Group.
Lawyer Schlagenhauf said:
"He has the right to return to Germany because from December 2017 the German government has granted him asylum status. At that time he was kidnapped. He has the right to come back, get his passport and stay in Germany … if he is in Germany then nobody in Vietnam can ask for his extradition back to Vietnam. Once he returns to Germany, he can stay in Germany."
Lawyer Petra Schlagenhauf explained:
"When a country does not ask for extradition and does not wait until the extradition procedure is completed and abducts the person, the abduction country, in this case Vietnam, cannot continue the legal process (ie is conviction) to the abducted person. This is international law."
Lawyer Schlagenhauf further explained:
"Germany's Federal Court of Justice has to decide if Vietnam keeps my client as such according to international law.
And the court explained it was not because Vietnam had kidnapped, and the German government immediately protested and demanded the return of Trinh Xuan Thanh.
Therefore, under international law, Vietnam cannot continue legal procedures with my clients anymore.
Therefore, Germany sees the continued detention of Trinh Xuan Thanh is illegal."
Germany's Federal Court of Justice is the highest legal mechanism of the Federal Republic of Germany, where Trinh Xuan Thanh was abducted and brought home by Vietnamese secret agents. If Germany succeeds with the pressure to return Trinh Xuan Thanh, Mr. Thanh will be sent back to Germany and enjoy the refugee status granted by Germany.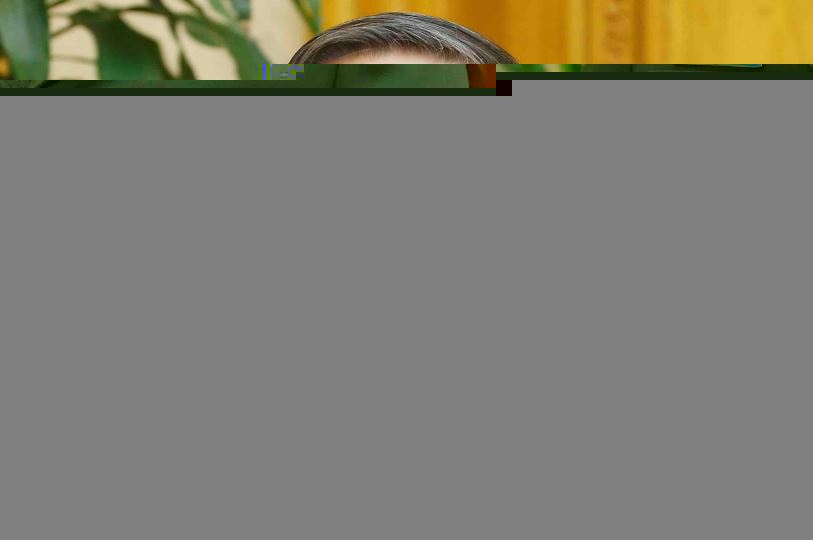 From Germany, lawyer and former prisoner of conscience Nguyen Van Dai said he agrees with lawyer Schlagenhauf.
"It is known that behind the abduction is Mr. Tô Lâm, Minister of Public Security, Politburo member and secretary of the Central Police's Party Committee. He was the one who directly planned and commanded the abduction. If Trinh Xuan Thanh was returned to the German side, of course he (Thanh) would declare it and naturally Mr. To Lam was the first perpetrator. This will put the Communist Party of Vietnam in a very awkward position."
"Vietnam will seek to negotiate with the German side to delay until the Party Congress ends, just as Mr. To Lam ends his term of Minister of Public Security. They then sought to resolve and return Mr. Trinh Xuan Thanh to Germany in 2021."
Also from Germany, blogger Bui Thanh Hieu, said that it is not easy to force Vietnam to admit wrongdoing: "When Vietnam admits of kidnaping Thanh, it will be time to talk about releasing him and delivering him back to Germany. President Tran Dai Quang advocated after a while to negotiate for Duc to return Trinh Xuan Thanh. But in the end, when he died suddenly, the one who became President of Vietnam Mr. Nguyen Phu Trong again masterminded the abduction of Trinh Xuan Thanh. Now at least we have to wait for the end of Nguyen Phu Trong's term to be able to return Trinh Xuan Thanh to Germany later."
The Vietnamese regime headed by General Secretary cum President Nguyen Phu Trong and Prime Minister Nguyen Xuan Phuc must take full responsibility when directing the Ministry of Public Security to break into Germany and European territories to monitor and kidnap a Vietnamese citizen. This is a very serious criminal act against Vietnamese and German laws and international conventions.
Through this illegal action, the communist regime has caused great harm to the country, leaving millions of Vietnamese people and businesses at risk of damage to their reputation and trade restrictions.
Only the path of elimination of and non-cooperation with the Communist Party of Vietnam at home and abroad, expatriates and businesses stopped all financial support for propaganda activities which aim to prolong the existence of inhumane communist regime in Hanoi.
With Democracy and Freedom and a rule of law state, over 90 million people in Vietnam will have happiness, wealth and social justice.
Hoang Trung from Ha Noi – Thoibao.de (Translated)