General Director of the World Health Organization (WHO) Tedros Adhanom Ghebreyesus warned that the world needs to prepare for the possibility of Covid-19 becoming a global pandemic.
At a press conference at the WHO headquarters in Geneva (Switzerland) on Feb 24, WHO President Tedros Adhanom Ghebreyesus told reporters that new infections in recent days in Iran, Italy and South Korea caused "profound concern."
But he added: "Right now we don't see the global uncontrolled spread of this virus and we don't see serious illnesses or large-scale deaths."
"Is this virus capable of becoming a pandemic? Absolutely. Are we in the pandemic yet? From our judgment, not yet."
"The main message that can bring hope, courage, and confidence to every nation is that this virus can be controlled. Indeed, a lot of countries do exactly that," said Tedros.
"Using the word 'pandemic' doesn't fit into reality right now, but one thing is for sure, it will be frightening."
But Mike Ryan, the director of the WHO's emergency health program, says it's time to "do everything we can to prepare for a pandemic."
 
The WHO has declared the COVID-19 epidemic a global emergency medical situation, but has not yet called it a global pandemic.
Tedros, meanwhile, quoted the WHO-China joint office report on Feb 24 which concluded that the Covid-19 epidemic "peaked" on Jan 23 – Feb 2 in mainland China and that the number of new cases was "declining" since then.
The WHO Director General also said he believed that China's quarantine measures, including blockade of some cities, helped prevent the spread of the disease on a larger scale.
Is corona virus a pandemic? Currently WHO says no. They argue that the number of countries affected, the severity of the disease, and the impact on society have not yet reached the level of the pandemic.
But some scientists think we are in a pandemic, and others say we are at the peak of the epidemic. An outbreak in South Korea and a number of deaths in Iran and Italy have raised concerns over the past few days.
The deaths show that the actual number of infections in these two countries may be more than the reported cases, and that the corona virus has been there for some time.
What does "pandemic" mean? – A pandemic is a new disease that has spread globally. The pandemic H1N1 swine flu, which caused thousands of deaths, was declared a 2009 pandemic by WHO.
WHO no longer officially calls an outbreak as a "pandemic" but says the term can be used "informally." WHO advises countries – to control infection while preparing for a widespread pandemic – to maintain the current situation
On the afternoon of Feb 24, the Korean National Assembly decided to temporarily close its headquarters, after authorities discovered a Covid-19-infected patient once attended a discussion held at the building for parliamentarians. The parliament building and the main meeting building will be re-opened on the morning of Feb 26, as recommended by the translator to close the site for a minimum of 24 hours. The plenary session of the National Assembly will not take place on February 25.
A crew member of Korean Air, South Korea, has recently tested positive for the new strain of corona virus. Korean Air on February 25 said the illness caused the airline to close its office near Incheon International Airport, where the crew's meeting room is located, according to Reuters.
Update on Feb 25: South Korea has 977 people with Covid-19, including 11 died.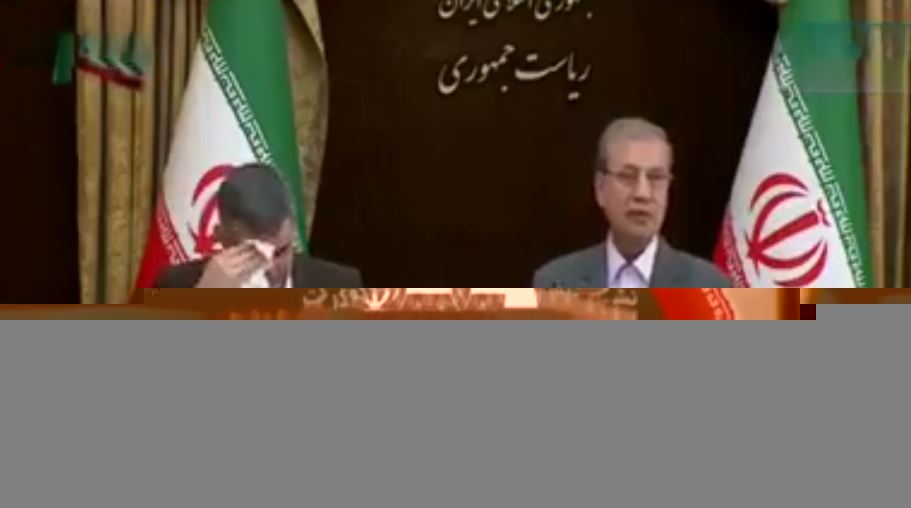 Another shocking news is that Iran's Deputy Minister of Health Iraj Harirchi has been tested positive for Covid-19, Iranian state media reported on Feb 25. According to the spokesman, he was infected with the virus and is currently in quarantine.
Harirchi was sweating and coughing at the press conference, then one day he confirmed he had tested it overnight and was positive for the corona virus. In a video posted on Twitter by Fars news agency, Iraj Harirchi confirmed that he was infected with the virus, but "I will definitely defeat Corona," he said. It is not clear what happen with the people who contacted him at the event.
Qom City, the Shia Muslim mecca, is a place where Iranian patients have no contact with the Chinese. Therefore, IRNA news agency said Iranian officials questioned whether "Chinese workers working in Qom returned to their countries and brought the virus back."
Minoo Mohraz from the Iranian Ministry of Health said "the source of the disease is most likely a Chinese group of workers in Qom", but she gave no evidence for this, according to IRNA.
Afternoon Feb 25: Turkish Airlines Flight TK879 on the way from Tehran (Iran) to Istanbul (Turkey), has just landed an emergency landing in Ankara after finding 12 passengers with high fever. Of the 17 passengers suspected of being infected with nCoV, 12 were from the Qom region in Iran, CNN reported, adding that they would be quarantined in Ankara.
Earlier, ILNA quoted a Qom city official as saying that there were 50 deaths from Covid-19 in the city. However, Mr. Harirchi denied this information, in which he vowed to resign if the number of deaths equal to half the number mentioned above.
Iran is one of the countries most affected by the Covid-19 epidemic outside of China. There have been 95 confirmed Covid-19 infections in the past 72 hours, with 15 deaths, according to state news agency IRNA.
Since Feb 23, Iran has closed schools and universities across 14 provinces and set aside 230 hospitals to fight Covid-19. According to RT, five of the seven neighboring countries closed the border with Iran. Croatia and Austria are the latest two EU members to join the list of countries with Covid-19 infected people.
Italy has 38 more new cases, bringing the total number to 283 is the country with the highest number of infected cases in Europe.
The virus situation in Italy has already spread to the south of the country. Seven patients died and one recovered. The biggest carnaval festival of the year was canceled, Milano fashion week was also suspended. Currently 11 cities have been isolated.
100,000 people in the northern regions of Bologna and Veneto are facing blockades. Meanwhile, Italy has not identified "patient zero," the source of coronavirus outbreak in this country.

Ho Chi Minh City Chairman Nguyen Thanh Phong has issued a warning statement implying concern at a meeting on the evening of Feb 25: "If 1,000 people get infected, it will be a battle."
Mr. Phong said the total number of beds for nCoV treatment in Ho Chi Minh City is 900, if the number of infected people beyond this red limit will be "broken."
According to Mr. Phong, the city currently has 900 beds for isolation and treatment of nCoV-infected patients. With 322 communes and wards in the whole city, it is assumed that about 3 people infected each place, about 1,000 people have to be isolated and treated.
"This number is really overwhelming for the city. Not to mention that each case of infection requires about 20 days of treatment, each day requires 12 doctors and nurses for one patient. So with 1,000 cases it is impossible to find out 12,000 doctors and nurses to treat. This is the red limit, pass the battle immediately," Phong said.
Agreed, City Party Committee Secretary Nguyen Thien Nhan said that nCoV patients need a strong team of doctors. As the case of the Chinese father and son recently, Cho Ray Hospital has to spend an infection department to treat 3 cases a day, one doctor and 5 nurses for each shift.
"Successful cure for one or two people can not be applied if there are 1,000 people," Nhan said. Therefore, the city must prevent the spread to prevent the number of people infected from increasing."
Mr. Nguyen Thien Nhan, Secretary of Ho Chi Minh City Party Committee, said that he still wondered about "whether students go to school to wear masks or not?" "If you can not answer, then go back to school is still embarrassing. When the city asserts no pathogens, you should not wear them, and if there are pathogens, you have to wear them all." Mr. Nguyen Thien Nhan said.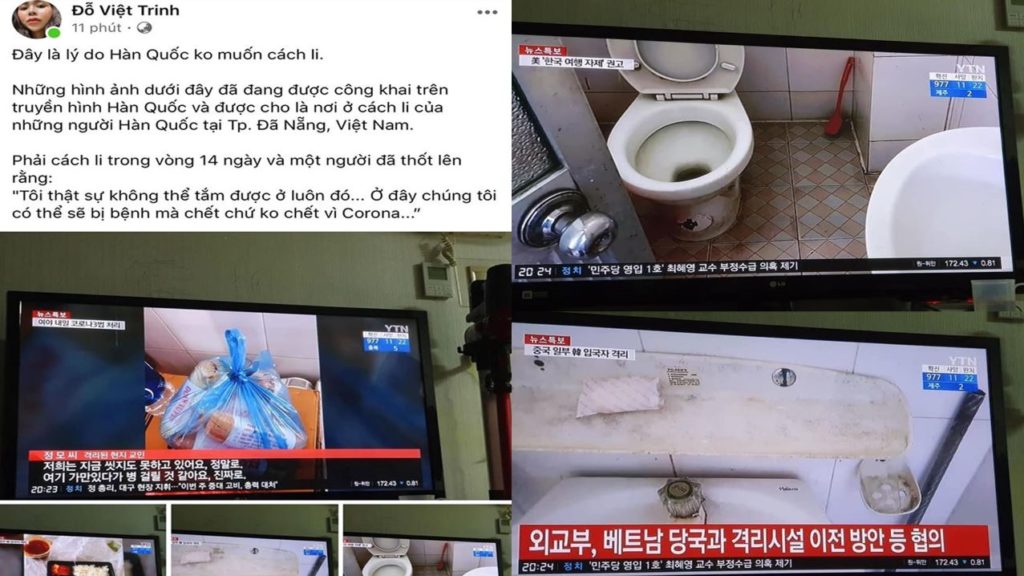 HCM City Department Director Nguyen Tan Binh said that the city is the region most likely to spread nCoV because of its high population and high population density.
"Just a subjective case like the number 31 patient of Korea is an immediate outbreak. If detected, quarantine this case early, the situation will not be as complicated as it is now," Mr. Binh said.
As the most populous place in the city for Koreans (more than 11,000), Ms. Bui Thi Ngoc Hieu, vice chairman of People's Committee of District 7, said that there are 97 apartments, one Korean school with 54 teachers and more than 1,900 student. Since the outbreak, 146 cases have to be isolated and tracked, so far only 14 cases have to be monitored.
HCM City Chairman Phong requested to strengthen supervision of cases of entry from epidemic areas, and suspected cases must be quarantined and sent to field hospitals as well as to stop issuing foreign work permits from epidemic areas. He said the counties with many Koreans living in must pay special attention and check regularly, and postpone crowded festivals.
Trung Hieu from Hochiminh city – Thoibao.de (Translated)