Facebook servers in Vietnam were offined and squeezed bandwidth earlier this year by local Internet service firms until the largest US social networking company agreed to increase censorship of "anti-state" information in Vietnam, as revealed by two exclusive sources from Reuters.
Vietnamese telecom companies have implemented this restriction, according to two sources cited by Reuters, which caused Facebook's servers to die in seven weeks, from February to April, and that means is a social networking site used by about 65 million users in Vietnam at that time.
"We believe this action is being taken to put greater pressure on us to enforce further compliance with the requirements of removing display content to users in Vietnam," one of the two sources from Facebook told Reuters.
Facebook confirmed in a statement sent to Reuters via email that it had been reluctant to follow Vietnam's requirements when it was forced to "restrict access to content that was deemed illegal."
The Vietnamese government has not commented on the information provided by Reuters sources from Facebook.
Commenting on this possibility, a software expert and a democracy activist in Vietnam, La Viet Dung, told VOA that he found that Facebook's initiative to delete content was grounded and put forward an example of what just happened to your post on this social network.
"About two days ago, I posted a picture of Mr. Le Dinh Kinh's  family in Dong Tam village receiving his body from the Vietnamese Communist police," Dung said. "I wrote some comments on that clip and that clip was shared by a lot of people. But today (April 22) I have received feedback that the clip has disappeared from Facebook."
Mr. Dung, who wrote a letter to Facebook CEO Mark Zuckerberg about the status of information content was removed and the account is locked in Vietnam, said he did not receive any notice from Facebook about why the video clip "disappeared again."
Commenting on Reuters' record, Amnesty International called on Facebook to immediately reverse its decision.
 "Facebook's compliance with (Vietnamese) requirements set a dangerous precedent. Governments worldwide will see this as an open invitation to put Facebook on the state censorship service list," the organization's statement said on April 22.
According to expert William Nee, human rights advisor at Amnesty International, the news of Facebook's surrender to the censorship-hardened request is a bad turning point for freedom of expression in Vietnam and beyond.
William Nee said the Vietnamese authorities' brutal crackdown on freedom of expression was nothing new, but the change in Facebook's policies showed that the corporation was complicit with Vietnam.
Facebook has faced pressure to remove anti-government content in many countries, including Vietnam, over the years.
Facebook and the Vietnamese government in 2017 agreed to cooperate in tracking and removing "bad" and "malicious" information on the social networks currently used by 67% of Vietnamese people.
In 2018, Vietnamese activists and civil organizations wrote an open letter calling on Facebook not to compromise with the Hanoi government in blocking information in order to quell voices of disagreement with the government. Later, Facebook Asia's Public Policy manager, Helena Lersch, said that the social network would be committed to protecting the interests of Facebook users in Vietnam.
Earlier this year, Vietnam accused Facebook of violating a new cybersecurity law by allowing users to post anti-government comments on the social networking site. Amnesty International later said that at least 16 people had been arrested, detained or convicted for posting such comments. Last November, domestic media recorded a sentencing of five people for similar actions.
Cyber ​​Security law requires foreign companies like Facebook to set up offices in Vietnam and store user data here – although Facebook says it doesn't do so.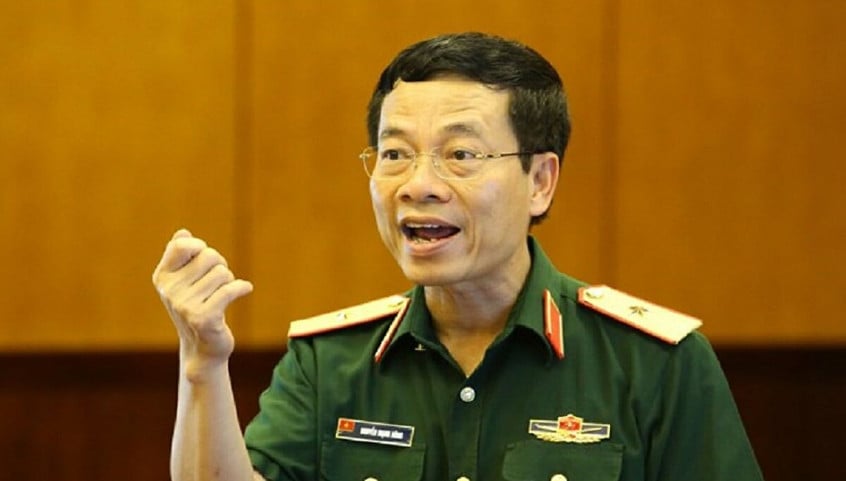 "If Facebook is removing posts because the Vietnamese government is reducing bandwidth arbitrarily, then I think that  it should not do so because it can completely object to it in a peaceful way as it has done many times before that it did not provide user information to the Vietnamese government, the Vietnamese government has no way and Vietnamese users still go to Facebook a lot," Mr. La Viet Dung said.
Sources from Facebook told Reuters the company often resisted requests to block access to user posts in a certain country, but the pressure on servers to slow down was forced. They must comply.
"Obviously, that doesn't mean we will comply with every government request sent to us," one of the two sources told Reuters. "But we are committed to strengthening more content restrictions."
Vietnam, despite major economic and social reforms, still operates under the rule of the Communist Party – the only political party that now strictly controls domestic media and does not tolerate the opposers. Reporters Without Borders recently ranked Vietnam 175th out of 180 in the World Press Freedom Index.
Facebook's announcement to Reuters said that they "believe that freedom of expression is a fundamental right" and that they "do many things to protect this important civil liberties around the world."
"However, we must take this action to ensure our services continue and serve the millions of Vietnamese who rely on us daily."
Regarding Vietnam's shutdown of Facebook server and Facebook's concessions to pressure from the Vietnamese government, Mr. Duong Ngoc Thai, Cyber ​​Security Engineer working at Google (USA) has an article on BBC News Vietnam male analyze more clearly the consequences of this incident.
James Pearson, Reuters's chief representative in Vietnam, quoted two sources as saying that Facebook's servers in Viettel and VNPT have been shut down for 7 weeks, from mid-February to early April this year. The servers were only reopened after Facebook agreed to increase censorship of "anti-government" content.
According to VietnamNet, when people complained about Facebook flickering, VNPT and Viettel explained as follows:
In the face of complaints from Internet users, a number of major domestic networks have recently spoken out to reassure users.
Share on his fanpage, VNPT operator gave an explanation, the phenomenon of unstable Facebook transmission line is due to the problem of connecting to the international server. This is also an explanation given by Viettel.
Both VNPT and Viettel said that they are actively coordinating with related partner units to check in order to completely recover. On their fanpage, these two units also asked users to sympathize.
Why does Facebook have servers in Vietnam? I don't know the design of Facebook, but to optimize the speed of service, companies will want to put the server as close to the users as possible. The best way is to rent accommodation in the data center of Internet service providers.
These servers will usually not contain users' private data, but only content that can be viewed by anyone. When these servers are shut down, Facebook will still work, but the speed will decrease because now users will have to connect directly to Facebook's data centers located in Singapore, Taiwan or Hong Kong.
If the Reuters information is accurate, Facebook's consent to censorship runs counter to the commitment to protect freedom of speech that Mark Zukerberg emphasized in a speech at Georgetown University in October 2019. I hope the US Committee of the US Congress will have a hearing soon.
The Government of Vietnam requires Facebook to censor "anti-government" content but cannot do it by itself, proving that the Government of Vietnam has not yet been able to delete content or access Facebook user data to identify who has posted something, then use "business measures" to stop them. This can be considered good news for those who are still expecting a free Internet environment for Vietnam.
News Vietnam shut down Facebook's server to increase censorship will obscure the image of a very beautiful Vietnam amidst the Wuhan Flu pandemic. This decision clearly shows the nature of the Cyber ​​Security Law. This law requires international Internet companies to set up servers and user data in Vietnam and now we understand why the people who created this law want it," engineer Duong Ngoc Thai said.
From now on, are there any international Internet companies who want to invest in the long term or open offices in Vietnam? Computer shutdown, but no company wants its employees hostage. I have asked Vietnam's policies and only asked to open an office, not to mention investment or technology transfer, but Facebook still does not want to enter Vietnam? Today we have the answer.
If international Internet companies do not open offices, do not invest or build infrastructure in Vietnam to better serve the Vietnamese, who will be responsible for this loss of people? How many people are making a living thanks to Facebook. The shutdown of Facebook servers also put an end to the hope of persuading cloud service providers like Amazon to bring technology to Vietnam. No one is so stupid that they invest a few hundred million dollars and then others want to turn it off. The lack of a modern cloud computing infrastructure will make the 4.0 resolutions remain valid.
Facebook's role in Vietnam is not only a place where people meet, exchange, do business, buy and sell but also where people seek freedom and equality.
Americans have the expression "level the playing field," meaning to create a level playing field for everyone. Equality here does not mean output equality, that is, according to the ability to enjoy according to the demands of exquisitely rational communism, nor does it mean input equality, because there is no way to People born in wherever also have many opportunities like those born in Saigon. Equality here is equal to the rules of the game.
The game rules in Vietnam can be summed up in four sentences that everyone has heard:
First descendant / Second relationship / Third money / Last skills
How much injustice, injustice, and stagnation of society can trace its roots to this sullen rule. This is not a Vietnamese problem alone.
Where and when people have money, rights and relationships also want to change the rules in a way that benefits them, but a smart society will establish institutions to prevent, detect and handle cheater. They will have three separate powers. " Engineer Duong Ngoc Thai explained.
 "They will put the government under the control of opposition political parties. They will have independent newspapers, civil society organizations to control the government and all those who want to play bad. Vietnam lacks all such institutions, so the Vietnamese have never had a level playing field.
Everything just changed until the Internet and Facebook (and YouTube) were introduced to Vietnam. For the first time in the last few decades, Vietnamese people have a playground where intelligence is a top priority. Who has new talent or ideas, he has a stage and a few tens of millions of spectators. Say no exaggeration, this is the most positive change in terms of democracy, social justice in Vietnam since the renovation date. Shutting down the Facebook server is the fastest way to eliminate these positive changes.
Clearly, a decision causing so much damage must be carefully considered by the Vietnamese Government. I hope the Government will announce the great benefit of shutting down Facebook servers except for saving electricity and explaining why the Vietnamese people have to accept sacrificing economic interests and personal freedom for the Government to control browse "anti-government" content on Facebook.
People are very concerned about the mental health of the leaders, if they know that leaders do not like to "swear", I believe they will not swear anymore, but will turn to verbally. Benefit both ways, people are still cursed to clear, leaders still have the right to think "it must not about me." At least until the end of the Party Congress slated in early 2021.
When the Cyber ​​Security Law was still a draft, I expected Facebook would not be completely blocked but it would be slow, but to be honest from the moment I heard this news I was still stunned, because I did not expect sharks in the South China Sea working for the Government of Vietnam. Trump has Space Force, so Vietnam has also a similar unit but for Internet affairs.
After successfully completing the task of censoring Facebook, hopefully the Government will mobilize this army of sharks to bite off warships and rigs of foreign countries coming into the South China Sea as a market. "
Mr. Duong Ngoc Thai, Cyber ​​Security Engineer, working at Google (USA) came to the conclusion.
Thu Thuy from Hochiminh city – Thoibao.de (Translated)