Spain's Oil and Gas Group Repsol has signed an agreement with the state-owned Vietnam National Oil and Gas Group (PetroVietnam) to transfer its shares in three oil and gas exploration projects in Vietnam's exclusive economic zone in the East Sea (South China Sea), which has been inoperable for three years due to pressure from China, including the Red Dragon project.
Specifically, Repsol will transfer to Petro Vietnam 51.75% of its stake s in Lot 07/03 PSC and 40% of its stake in Lot 135-136 / 03 PSC.
In this way, Repsol is said to have resolved the conflict with PetroVietnam regarding the status of these lots and reduced their presence in Vietnam, a state considered as a risk, because in recent years, their activities have been affected by territorial conflicts in the South China Sea," according to comments on Archyde.
In 2018, Repsol received a request from Petrol Vietnam to suspend the Red Dragon project at March 7, where Repsol has a 52% stake, due to pressure from China.
BBC News Vietnamese has an interview with Prof. Carl Thayer, a Southeast Asian political researcher from Australia, around Repsol's new move and its implications for Vietnam.
BBC: Do you think that this move proves that China has succeeded in intimidating Vietnam and its business partners, when Vietnam and its partners had to relinquish their interests in the South China Sea recognized by the international law?
Prof. Carl Thayer: It can be said that China succeeded in intimidating Vietnam from three years ago.
Repsol's decision to stop the exploration in the three slots (135-136 / 03 and 7/3) is only a consequence because in the past two years, Repsol has been unable to conduct commercial activities related to these projects.
Under international law, Vietnam has sovereignty over the gas fields in these blocks because they are located in Vietnam's Exclusive Economic Zone.
China succeeded in threatening Vietnam in July 2017 and again in March 2018 when Vietnam suspended and then halted oil exploration activities being carried out by Repsol in blocks 07 / 03 and 136/03.
Vietnam has not conducted any commercial oil exploration activities in these lots since then.
BBC: Will this action affect the investment of other international oil and gas companies in Vietnam's oil market due to fear of Chinese pressure?
International oil and gas companies currently operating in Vietnam's waters include ONGC Videsh of India, Exxon Mobil of the United States, and Russia's Roseft – which have long been aware of the risks they are facing.
In the past, the Indian government has urged ONGC Videsh to continue its oil and gas exploration activities there.
In 2018, it was rumored that Exxon Mobil would leave Vietnam for financial reasons. However, earlier this month, a senior ExxonMobil official spoke with Vietnamese Prime Minister Nguyen Xuan Phuc to express his company's interest in developing liquefied petroleum gas (LNG) power plants on the mainland.
Any Chinese pressure on Exxon Mobil at this time could cause the United States to step in.
Rosneft held its ground last year. There are reports that oil exploration activities may continue in batches that have been licensed to Rosneft. The Clyde Boudreaux oil rig has recently been towed to Vung Tau," Professor Carl Thayer said.
BBC: Vietnam is expected to suffer major financial losses due to the recent move by Repsol. How will this damage affect Vietnam's oil and gas industry?
Prof. Carl Thayer: The oil and gas lots that Repsol operates are estimated to contain 172 billion cubic feet of recoverable natural gas, 45 million barrels of crude oil and 2.3 million barrels of condensate (light crude oil).
If these lots can pump oil and gas ashore to produce electricity, they will make an important contribution to meeting Vietnam's energy needs.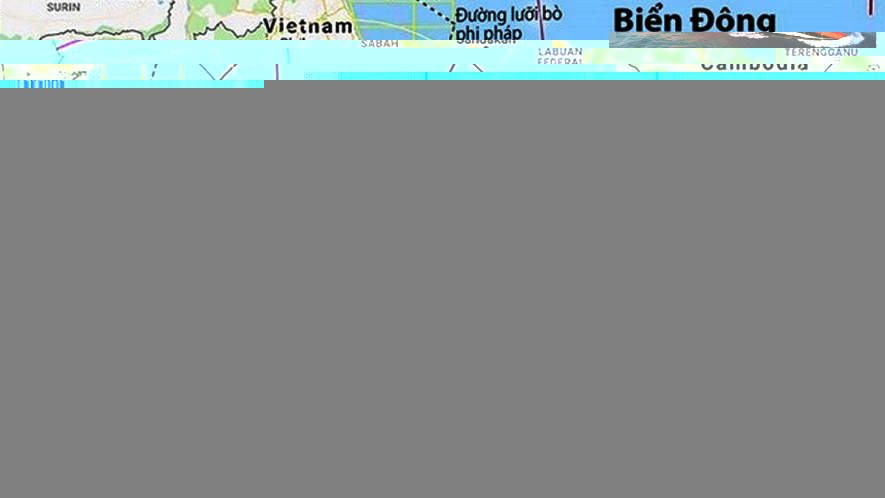 In May 2018, it was reported that Respol entered into negotiations with PetroVietnam to receive compensation when the Vietnamese government ordered them to cease operations. It was estimated that at that time, if Repsol was completely suspended, investors would lose nearly $ 200 million.
Any suspension of oil production will affect Vietnam's ability to meet growing energy demand and weigh on the impact of the Covid-19 epidemic on economic growth in particular in Vietnam and globally in general.
BBC: Does this move mean that the Vietnamese government will never dare to sue China in international courts in connection with disputes in the South China Sea?
There is an opinion that Vietnam is bound by international law regarding the way to choose legal action that Vietnam can initiate.
For example, the UN Convention on the Law of the Sea (UNCLOS) only covers "disputes concerning the interpretation or application" of the Convention.
UNCLOS cannot resolve disputes over sovereignty, maritime boundary delimitation and military activities.
An international arbitral tribunal requires the consent of both parties. And as we have seen from the Philippines lawsuit against China, UNCLOS does not have any enforcement measures.
This does not mean that Vietnam will never sue, but it will have to choose its issues carefully. The Philippines' approach is to ask the Arbitration Court – established under Annex VII of UNCLOS – to determine their rights under the Law of the Sea.
The decision to transfer their joint production contracts in batch 7 March and 135-136 / 03 to the Oil and Gas Group was made on a commercial basis.
PetroVietnam may not have the resources to develop these blocs on its own. This group will have to find foreign partners.
This will be difficult at a time when China's belligerence and tensions between Beijing and Washington will escalate.
Last September there were rumors that ExxonMobile Group planned to withdraw from the Blue Whale mine due to Chinese pressure.
On September 10, Chinese ship Hai Duong Dizhi 8 (Haiyang Dizhi 8) was still operating at Vietnam's Vanguard Bank after returning from the Cross Stone two days earlier. Meanwhile, news emerged that the US group ExxonMobil withdrew from the Blue Whale gas field located near Quang Nam, about 55 nautical miles from the Vietnamese coast.
Journalist Huy Duc on September 9, 2019, wrote on Facebook: "ExxonMobil (US) gave up! In the face of pressure, the superpowers all ignored: UK (BP 2007), Russia (2016), Spain (2018) … Where to turn?"
Another source said that ExxonMobil on August 28 informed the Vietnamese side of its intention to sell all stakes in Blue Whale.
It is known that this project has a total investment of $4.6 billion lasting about 25 years, of which ExxonMobil owns 64% of the shares, and is expected to bring the first gas stream to shore by the end of 2023. Blue Whale gas field has an on-site recovery of about 150 billion cubic meters, three times the Lan Tay and Lan Do fields of the largest Nam Con Son gas project in Vietnam today.
Previously, during the dialogue session at APEC on November 10, 2017, Mr. Liam Mallon, chairman of ExxonMobil Group, once affirmed that he would exploit Blue Whale gas field in 2019.
The assumption that Beijing put pressure on Hanoi to stop the Blue Whale project
Previously, author Tim Daiss, an analyst on geopolitics and oil and gas market, on creativedestructionmedia.com on August 27 when he mentioned the fact that Hai Duong Geology 8 penetrated Vietnam's EEZ, identified that tensions between Hanoi and Beijing took place a year and a half after the Spanish company Repsol had to suspend a $200 million gas project in Vietnamese waters, after Vietnamese partners have been pressured by China, threatening to use force. Repsol also had to withdraw from an oil drilling project off Vietnam's coast in 2017. The same goes for a Russian gas project.
On September 5, author Tim Daiss continued to ask "Will Beijing push ExxonMobil out of the South China Sea?" The article cited comments by Prof. Carl Thayer that China had an agreement with Vietnam to maintain the status quo in the area of ​​Vanguard Bank. When Vietnam began to explore, here again, China exerted enormous pressure and even threatened to use force to make Hanoi give in.
However, according to Professor Thayer, the plot of ExxonMobil, though located near China's self-drawn cow's tongue line, does not reach this boundary.
A Vietnamese source told him that the two sides had an informal agreement that they would not interfere in the activities of the other party. Thus the risk is reduced for ExxonMobil.
Professor Thayer commented, putting pressure on Repsol is a small thing for Beijing, but if it comes to an American company, it will be in big trouble.
"Perhaps China pressures Vietnam to stop the Blue Whale project, thus creating a gap between Hanoi and Washington. Beijing plays long games on the South China Sea, while the United States is focusing on North Korea and the trade deficit with China.
Thoibao.de (Translated)