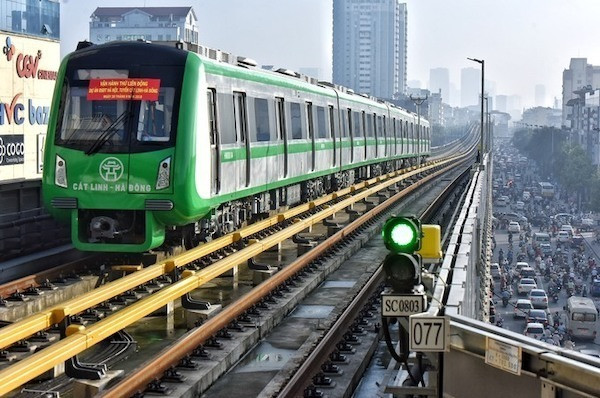 The Foreign Investment Department under Vietnam's Ministry of Planning and Investment announced that in the first 10 months of 2020, due to the COVID pandemic, the amount of foreign investment in Vietnam was only $23.4 billion, down by 19.59% or $5.7 billion compared to the same period last year. However, the investment capital from China, Taiwan, and Hong Kong is estimated to remain stable with about $4.86 billion in 10 months.
The total investment capital of investors from China, Taiwan, and Hong Kong to Vietnam so far has reached over $76 billion, surpassing Korea ($70.4 billion) and Japan (nearly $60 billion).
Talking to RFA on this issue, senior economist Ms. Pham Chi Lan emphasized that instead of being happy, she felt worried when the investment flow from China "accelerated" into Vietnam. First of all, she said:
Pham Chi Lan: "Honestly, for a long time, people have welcomed an inflow of foreign investment into Vietnam. This year, the COVID pandemic has greatly affected global investment flows. Also facing difficulties with other countries, Vietnam hopes to have foreign investment. Because in the past, for Vietnam, foreign investment and exports have always been two important drivers of economic growth.
Second, in the context of many countries changing, rearranging their value chains, and changing business, how to reduce dependence on China and possibly move part of the production from China to elsewhere.
Vietnam also hopes that it will receive a part of that opportunity, when the countries change their investment direction, especially with the strategic partners of Vietnam, such as members of EVFTA, the European Union, or other important partners.
Now, the inflow of investment from China, plus Taiwan and Hong Kong has increased so strongly, I worry because for a long time the investment from China into Vietnam often comes with a series of problems for Vietnam's economy."

RFA: Why is the increasing inflow of investment from China into Vietnam a concern?
Pham Chi Lan: In Vietnam, in fact, the ability to control investors, especially Chinese investors, is poor. Because it is often based on what Chinese investors promise rather than what they can appraise themselves, how the quality of that investor is, how they do and how Vietnam monitors.
The first is that the projects can cause very high pollution. Formosa is an example. Formosa in the name of Taiwanese investment but is actually a Chinese company that brings equipment investment into making investments in Vietnam. It has caused disasters, catastrophes, and tragedies that affect a lot. Up to now, it still has a bad impact on the provinces in the Central region.
The thermal power projects including Vinh Tan thermal power cause many environmental problems, how to handle such coal slag, or dump it into the sea. All these problems have caused so many problems for Vietnam.
Then is typical of the roads that China participated in building such as the 13-kilometer Cat Linh-Ha Dong elevated railway for nearly 10 years but not finished, increased capital several times, forming a burden heavy debt for Vietnam. At the same time, it is a defamation of Vietnam.
Or that they joined in to build a highway from Danang to Quang Nam, which was only a month later. When damaged, people there denounce how many low-quality ones, not real ones, of very poor quality.
The story of Cat Linh-Ha Dong elevated railway is clear that they have the right to appoint contractors. Designation for a company with no capacity to do, for how long. By the time Mr. Dinh La Thang became the minister of Transport, he called for the bid to be removed, disqualifying the contractor. But in the end it couldn't be done. Because the right to choose the contractor is the right of the Chinese supplier, not the Vietnamese side.
The same goes for a bunch of other things. Problems such as afforestation, for example, are actually deforestation of the original forest in order to replant new industrial trees. How can newly planted trees replace primary forests? That kind of thing is very bad. Well, in a sense, it's deforestation. In Vietnam, the recent flooding situation is fortunate that people have realized that deforestation is somewhat bad compared to the so-called afforestation.
All that was too many lessons for Vietnam about the quality of Chinese investment. So, really seeing Chinese investment skyrocket this year, I'm not at all happy, I'm just worried.
RFA: As an economist, do you have any suggestions for how Vietnam can increase its oversight of foreign investors?
Pham Chi Lan: "Recently, Vietnam has also adjusted the Law on Investment in the spirit of Resolution 50 of the Politburo, issuing a resolution on foreign investment that has had very correct directions.
In which, it is emphasized that investment must first pay attention to security and defense issues, not let any investors, including China, go to sensitive defense and security locations in Vietnam. Because the country that we need to worry about first about national security is China. Up to now, there is no other country that is looking at the border or territorial sea and sovereignty of sea and islands with Vietnam like China, but China does it openly.
Second, the same resolution of the Politburo also emphasizes the environment must ensure foreign investment projects, not accept dirty investment projects causing environmental pollution. It is the learning from cases like Formosa that has made such a decision.
Then ask for things like not being bribed, investing in anonymity. In other countries, they entered properly by their first name, but they did not take the name of asking a Vietnamese to sign up for them to do.
Policies like that I think are correct."
However, the problem in Vietnam now is the limited capacity of supervision from the beginning as well as the capacity to control. In Vietnam, in 63 provinces and cities, frankly, not everywhere are qualified and capable in terms of staff and people to realize and understand these issues."
RFA: What can people do to participate in the supervision of foreign investment projects?
Pham Chi Lan: First of all, it is the responsibility of the government. Because the government allows it, it is accountable to the people. They receive the salary from the taxpayer's money to protect the country, protect the economic interests, they must be responsible first, but cannot blame the responsibility on the people.
The Vietnamese government should also create conditions for people to stay informed and participate in monitoring from the very beginning. The government must trust the people's reflection and create conditions for people to speak up.
RFA: Thank you for taking the time to do the interview.
Thoibao.de (Translated)
Source: https://www.rfa.org/vietnamese/in_depth/economic-expert-concerns-about-increase-in-chinsese-investment-into-vn-11202020095736.html