Opinion from health and public policy experts told BBC that Vietnam has "progressed" in providing information about the Covid-19 pandemic situation with more openness and transparency.
As of 6 pm of August 10, Vietnam has a total 847 infected cases, of which 399 patients were cured, according to official state information.
Progress has been made
On the morning of August 10, a source from the Ministry of Health noted that two patients, patient No. 430 and patient No. 737 with underlying medical condition, died from Covid-19, bringing the total number of deaths to 13.
Commenting on Covid-19 information, in a recent discussion of BBC News Vietnamese, a medical expert from Australia, Dr. Phan Dinh Hiep commented:
"Compared to the previous time, this time Vietnam's information seems to be improved, but if looking to sources such as the Ministry of Health's sources to find information, it seems a bit difficult to find out."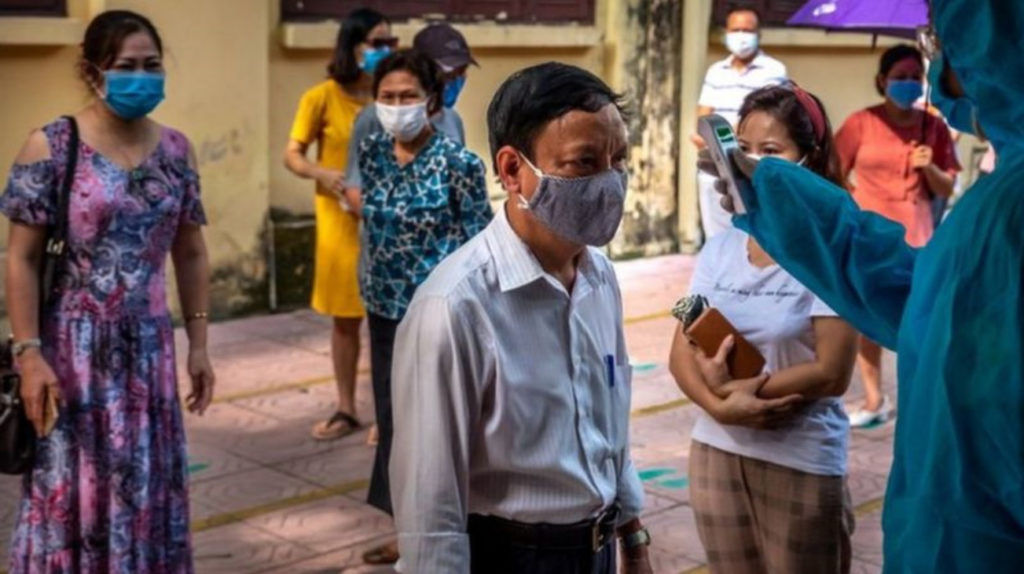 "Hopefully, the health sector will establish quick, sensitive information and communication, accurately gathered so that people can find useful to adapt."
"Until now, in Vietnam, people still have to follow information from top to bottom, ie a form of oriented communication."
"Media oriented has 'advantage' of one-way communication, but there's 'harm' that there are times we have to wait information from above, hope this time will not be."
Taking an example from abroad, Dr. Phan Dinh Hiep, from Melbourne, Victoria, continued:
"We know that in China, especially in the Wuhan incident when the authorities did not let Dr. Li Wen Liang speak out about the outbreak, how harmful it was.
"I hope that is a lesson so that the Vietnamese government does not go that way, that is, health information needs to be transparent and honest."
"A week ago, after a week, I felt that the numbers given by Vietnam seemed to be improved, but how much progress only the insiders know, I could not know, outside could not know. I just hope that for the sake of transparency and honesty to work together to resolve this pandemic."
Publicity and transparency are requirements
From the Ministry of Planning and Investment, public policy analyst and analyst, Associate Professor, Dr. Pham Quy Tho further commented:
"In my opinion, this time Vietnam updates the data quite often, according to two main updates, morning and evening."
"I think in terms of data in phase one, some of the data have been questioned why Vietnam achieved such a performance, for example no deaths, only a few cases infected, not many cases in the community etc. so people suspected."
"But this time I see that Vietnam is working hard to make the data available publicly and accurately," Dr. Phan Dinh Hiep said.
"And the second one is some information about the subject very sensitive so I cannot know immediately, I take the example of rapid test and PCR test, it is true that this information many people cannot know."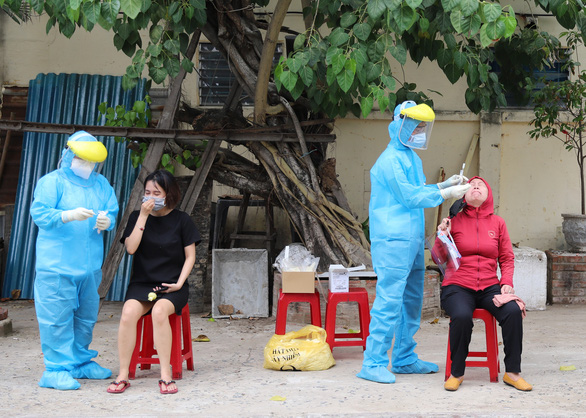 "So we have to wait for professional meetings to be able to know, for example, about rapid tests in Hanoi, as it is known that it was only a meeting chaired by Hanoi City People's Committee Chairman Nguyen Duc Chung. Recently, it is only known that these two tests have deviations."
"For example, the quick test only guarantees 60% -70% accuracy, while the PCR test is the test for more accurate results."
"Thus, it must be confirmed that this time infecting the community, one of the requirements is to be open and transparent to the entire population."
The former head of the Faculty of Public Policy, at the Institute of Policy & Development under the Ministry of Planning and Investment of Vietnam, further explained his point:
"Because by doing that, we can actively respond, that is, responding is the request from reality, not hiding the data to have a certain achievement."
Characteristics, differences
On this occasion, Dr. Phan Dinh Hiep from Australia also made a comment to BBC News Vietnamese about what can be learned from the current Covid-19 outbreak in Vietnam compared to the first one.
"There are three problems that we see, the first one is that this reoccurrence came from the local hospitals in Danang."
"These three hospitals have a large number of people coming out and going out so it is very concerned."
"In other countries, usually hospitals also affected, but the hospital line is usually less affected and people are very afraid that when the defense line of the hospital has been, it is a scary thing, that's the first point to see."
"The second point we see is that the virus this time seems to be a severe strain, which means the transmission is very strong, not only in Vietnam, in Melbourne, Australia also suffered from the same aspects."
"But that information waiting for more conclusions from microbiologists or epidemiologists, I personally find that this strain looks more virulent and very difficult."
"The third point we want to say is that now in Vietnam, Danang is a region, but what Hanoi, Saigon and other places are, is another matter."
"While there is a test issue, how transparent the information is, is one more thing …"
Joining hands to help the poor
In terms of Vietnam, it is important to pay attention to what problems in handling and controlling the outbreak, Dr. Hiep added to the BBC:
"Also, not falling into the three above, but what I want to add is that I hope that the government of Vietnam really cares about the people, because this pandemic affects people very seriously.
"For those who are in isolated areas, we must always have plans to help them, especially those in need."
"Because people who have money, they can store a lot, there are people who don't have money, they have only food for one today, so if you isolate them without food, they can't buy goods, or without food, stuff, they will fall into difficulties."
"I hope that everyone will join hands to help each other during this pandemic," said Dr. Hiep to BBC News' s commenting and analysis program on the Covid-19 recurrence in Vietnam.
Thoibao.de (Translated)
Source: https://www.bbc.com/vietnamese/vietnam-53724026