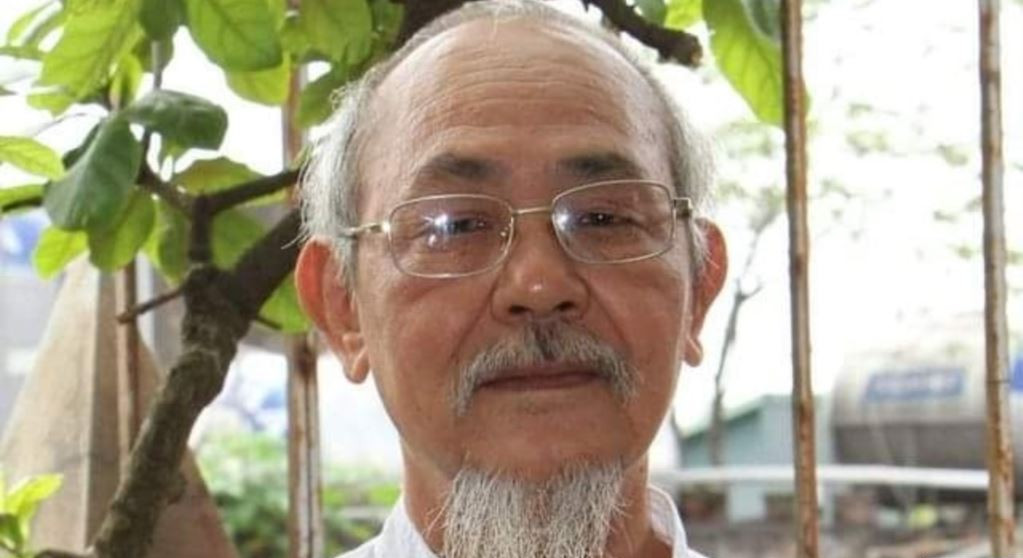 Writer Pham Thanh, the owner of blog Ba Dam Xoe, was taken from a detention center to a mental hospital. The dissident writer's family members told VOA the move caused further confusion and anxiety for the family when the authorities announced that the purpose of the hospitalization was for "medical examinations and checking."
Writer Pham Thanh, whose full name is Pham Chi Thanh, 68 years old, was arrested on May 21, 2020, on charges of "conducting anti-state propaganda" under Article 117 of the 2015 Criminal Code a few months after publishing a book criticizing Communist chief cum State President Nguyen Phu Trong.
From Hanoi, Mrs. Nguyen Thi Nghiem, wife of writer Pham Thanh, told VOA:
"On November 24, they transferred him from Hoa Lo detention center under the authority of the Hanoi Police Department to the Central Institute for Mental Forensic Medicine in Thuong Tin District.
"On November 25, an investigator informed me that it was. I was very chaotic. I don't know how."
"For many years living with him, I know his mentality and health are normal, and he has no mental problem. Now that he was moved to the institute, I don't know if they have a health assessment or what else."
VOA contacted the Hanoi Police Department and the Central Institute for Forensic Medicine in Thuong Tin district to find out about this transfer of Mr. Thanh but has not received any response.
Ms. Nghiem said that on November 27, she went to the Institute to send depository money and gifts but was not permitted to meet Mr. Thanh face-to-face. "I am extremely worried if something goes wrong," she wrote on Facebook.
Ms. Nghiem expressed her concern to VOA:
"I was very concerned about the fact that my husband was admitted to that mental institution and he did not have the disease. I was very concerned about the behavior of people giving psychiatric medicines.
"I called on the police and the authorities not to make any move to oppress my husband since he is not sick. They should not behave in a bad manner or cause concern for the family."
"I also called for my husband to be released because he was not guilty of anything," said Mrs. Nghiem.
Vietnam's state-controlled media believes that Mr. Pham Thanh is "a man who is systematic against the Party and the State."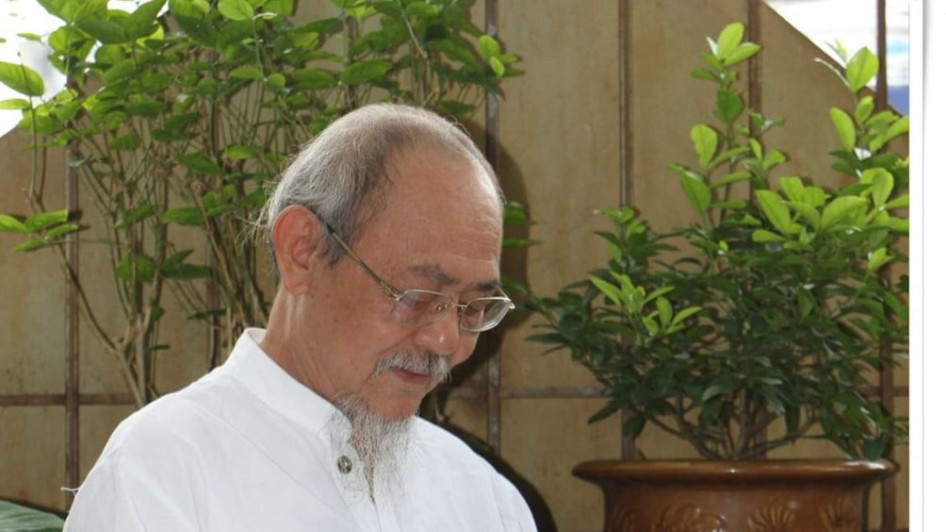 Yen Bai Online newspaper in July 2020 wrote: "Thanh repeatedly contacted and gave interviews to BBC, VOA, and RFA to defame the Party and the State of Vietnam, and distort the situation of the country. Overseas anti-communist press encourages local individuals to spit out words against the Fatherland, allowing them to take advantage of defeating Vietnam."
In September 2019, Mr. Thanh released the book "Nguyen Phu Trong: The Way of Heaven or Great Reversal of Immortality" which was published abroad and released on social networks. There are many rumors on Facebook that writer Pham Thanh was arrested because of this book.
Journalist Pham Thanh worked for many years for the Voice of Vietnam (VOV), was self-nominated for the race for the country's legislative body National Assembly in 2016, and is also the author of the book The Socialist Oriented Market Economy Leads to Disaster and the novel "Cò Hồn Xã Nghĩa."
Several bloggers and dissidents have previously been sent to a psychiatric hospital after being held in police custody by the authorities for being perceived as "abnormal minded people." Most recently there was the case of blogger Le Anh Hung, a contributor of VOA radio, or previously the cases of Pastor Than Van Truong, activist Nguyen Trung Linh, lawyer Bui Kim Thanh …
Blogger Le Anh Hung was detained for more than 2 years without trial
The family of freelance journalist Le Anh Hung said that during his detention he was forced to undergo mental illness treatment by the Hanoi police despite his normal health.
In July 2020, Ms. Tran Thi Niem, Mr. Hung's mother, told VOA that she visited her son the day before and that his health was normal. Ms. Niem alleged that during the past time, Mr. Le Anh Hung was taken to the Central Institute for Forensic Medicine and Mental Health to "poison" his memory and destroy his mental health.
"They said Hung was paranoid. But from a young age until now, he still works as a journalist and normally writes. Why do they say he is paranoid? They tied his legs and hands and forced him to take medicine, and then they gave the injection," Ms. Niem told VOA.
Blogger Le Anh Hung was arrested by Hanoi police on July 5, 2018, under Article 331 of the Criminal Code on the charge of "Crime of abusing democratic freedoms to infringe upon the interests of the State, rights, and interests of legal organizations and individuals." Up to now, he has been held for more than two years but has not been taken to court.
Thoibao.de (Translated)
Source: https://www.voatiengviet.com/a/nha-van-pham-thanh-bi-dua-vao-vien-tam-than-gia-dinh-lo-ngai/5687185.html