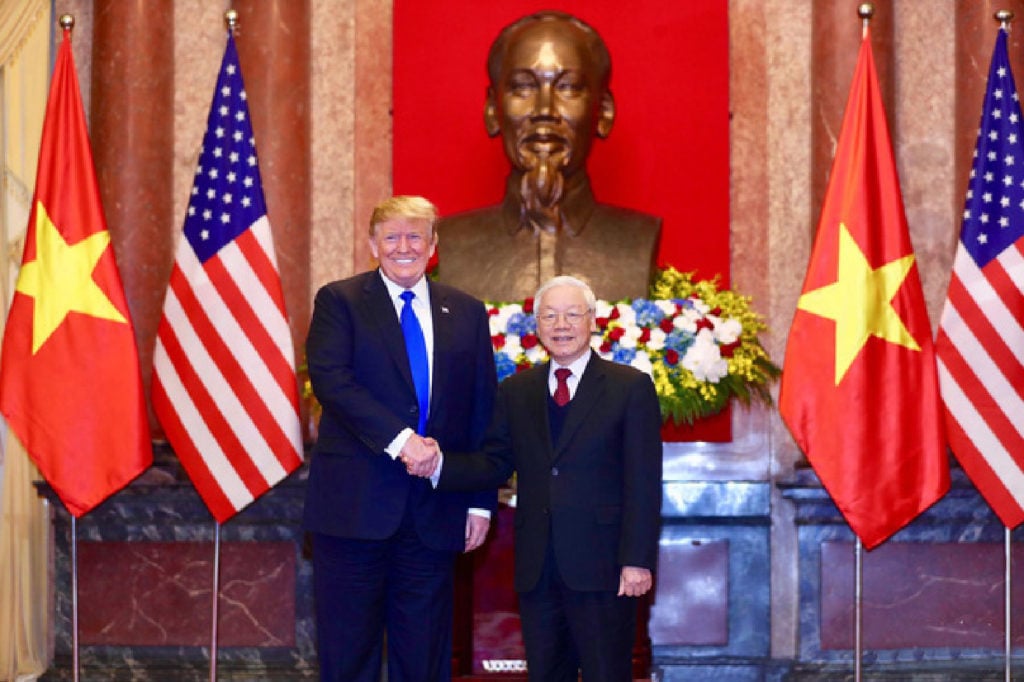 Upgrading the partnership between Vietnam and the US after 25 years of establishing bilateral diplomatic relations between the two countries that used to be rivals in the Vietnam War is easy or difficult and "institution" is the key issue? Two strategic, economic and political analysts from Vietnam on this occasion shared their views with the BBC.
First of all, at an online discussion on July 23, on BBC News Vietnamese's Facebook channel, from the Ministry of Planning and Investment, public policy analyst, Assoc. Professor Dr. Pham Quy Tho said:
"In 1995, under President Bill Clinton's administration, Vietnam had normalized diplomatic relations with the US, then we went to comprehensive relations with the US and now there is another option in this situation should the two nations upgrade their ties to a strategic relationship, which means the highest level in the relationship between the two countries that in the current diplomatic format."
"In my opinion this is a good opportunity for Vietnam to raise relations with the US to a strategic level for a number of reasons, not just because the US has made recent announcements and statements to dismiss most of China's claims in the East Sea (South China Sea); it facilitates Vietnam in having a view, as well as in its more favorable conduct in the sea."
"Balancing relations"
According to Mr. Pham Quy Tho, this is also an opportunity for Vietnam to balance its relations with other countries, when upgrading partners into a strategy with the US:
"Secondly, in my opinion, on the occasion of Vietnam 's strong institutional reforms, these are also ways that we can upgrade our strategy, because, after this Covid-19 pandemic, there are many problems in which Vietnam's resources depend heavily on foreign investment, including China, with very low efficiency and many projects that are not clear."
"So, according to me, this is an occasion for the two countries. Of course, people will talk about the threat, even if it will cost us to fall to the US. But I think Vietnam has prepared quite well."
"There have even been rumors that Vietnam's top leader may come to the US this year to work with Donald Trump's government to do so, but Covid-19 has prevented that."
"I think this is a very good opportunity to balance the relationship between the US and China by upgrading the strategy with the US, because if we say "escaping from China's influence" in the negative sense, one may say that it is impossible to go out of China's circle."
"But here the positive 'exit from China' is that Vietnam should not depend too much on the Chinese economy as well as not to be under so high China's pressure on the East Sea issue. So I think the solution to upgrading bilateral ties with the US is also a balance between the relations of Vietnam with the two big countries today and also conduct a reform which I think is very important for the sustainable development of the country."
"Not all we want we will get"
For his part, economist and analyst Bui Kien Thanh from Hoi An point out his views to the BBC:
"This is not as simple as that. Under the text conditions to upgrade from a comprehensive partnership to a strategic partnership – the second level, then from the strategic partnership to the comprehensive strategic partnership – is the first level. The criteria of strategic partnership, according to the documents on the American side that Vietnam already knows, are three basic conditions."
"The first is about the issue of each other's security and defense, the second is how the institution is and the third is not interfering in each other's internal affairs."
"So those three conditions, between Vietnam and the US have not yet reached an agreement. If it is about national defense and security, there are things that are of mutual benefit."
"But the institution is quite difficult because Vietnam is still a one-party regime, it is still a dictatorship of the proletariat and still a regime based on the Marxism-Leninism doctrine, which the US government cannot reach an agreement."
"In addition, if we say that we do not interfere with each other's internal affairs, every year the US government and the US Congress have researched on human rights issues of Vietnam, every year a white paper on human rights issues in the world and which the US always criticizes Vietnam's human rights issues while Hanoi considers it a matter of internal interference and not acceptable."
"Therefore, the condition of upgrading to a strategic partnership is a long way, not simply a desire to be able to do, but what the two sides have to do, meeting what is as a condition, to go to be the job strategic cooperation with each other, Vietnam and the US do not have these conditions yet."
"If you want, be prepared"
Discussing and commenting on the opinion of economist Bui Kien Thanh, Mr. Pham Quy Tho stated his opinion:
"It can be about diplomacy with one another, people can discuss conditions, with the US they can set high conditions, but on July 22, I saw the New Zealand Prime Minister with the Vietnamese side signing a strategic partnership, I think it's not stressful enough, it's all over."
"Maybe the US can do that, people put stricter conditions on democracy, on human rights, then on institutions, then that might be true, but maybe in this situation, the two sides have negotiated how to be able to move towards those things, or by commitments instead of waiting for Vietnam to meet requirements then the two countries will sign to elevate their ties to a strategic partnership."
"If so, I think it is very difficult because some European countries such as France and Spain have already upgraded their ties with Vietnam to the strategic level. So I think institutions can sometimes be accepted to some degree and in a way of reform or commitment that people can accept."
"But this, the diplomatic issue is very difficult, I say it is not possible right away, but it can be promoted and this is an opportunity and I think the US-China conflict does not stop at trade anymore. The institutional issue for the US is historically very fierce, and even the press has now reported that the photographer took pictures of the massacre in Son My, Quang Ngai, also stopped suing Vietnam for posting those photos, in that memorial house."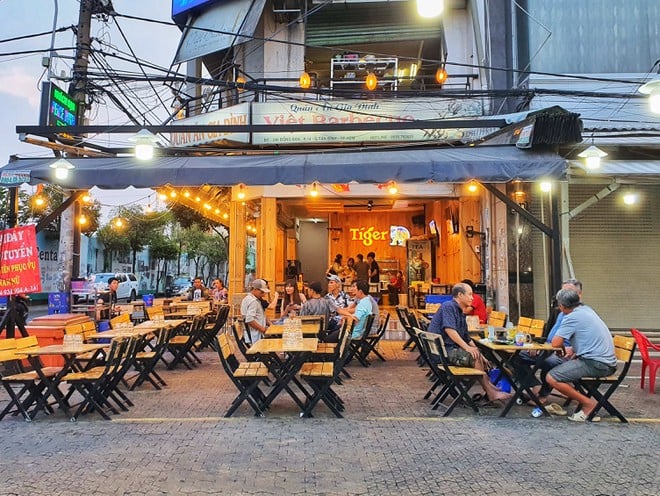 "I think that people can not forget the past right away, but it must take steps for the two sides to come together to be close, but it hardly feasible to wait until Vietnam changes institutions and sign a strategic partnership. I think that will close any chance of upgrading bilateral ties to a strategic partnership with Vietnam."
"So in order to have that, the first prepare, reform positively, and make commitments towards it, especially in the issues that the US deals with China today. The lessons are very good for Vietnam in institutional reform, especially the US is very nervous about Xinjiang issues, Falun Gong issues, then Hongkong democracy issues, then Taiwan issues. I see that there are also lessons for Vietnam that should not show their tyranny in an excessive way.
"Although Vietnam does not have the conditions to do so, the direction towards the US is acceptable and there may be preparatory steps for how to gradually upgrade ties with Vietnam to a strategic partnership while Vietnam needs to conduct stronger institutional reform, not an immediate change."
Thoibao.de (Translated)