On September 10, Vietnam and the United States officially signed an agreement to upgrade their diplomatic relationship to "comprehensive strategic partnership" – a strategic relationship of century.
Yet, just a few days later, when the ink had not yet "drained" on the signature, a number of Vietnamese officials made statements, considered intentional, to downplay the role and position of the United States.
Specifically, on September 14, Deputy Foreign Minister Ha Kim Ngoc said that initially, President Joe Biden invited General Secretary Nguyen Phu Trong of the ruling Communist Party of Vietnam to visit the US. However, due to unfavorable conditions, General Secretary Trong was not able to make that visit and sent a letter inviting President Biden to visit Vietnam. While, in fact, in July 2023, Mr. Joe Biden told American voters that the head of Vietnam called directly, earnestly inviting the US President to Hanoi to sign an agreement to upgrade the relationship between the two countries. It's not that the US President invited Mr. Trong, and then Mr. Trong wrote a letter of invitation back. As for Prime Minister Chinh, on September 17, he said with the same voice that the United States must recognize Vietnam's political institutions. Meanwhile, according to the principles of normal diplomacy, it should be based on equality, but there is no word "must" as Mr. Chinh said.
Vietnam must urgently sign an upgraded "comprehensive strategic partnership" relationship with the US, which is mandatory to save the regime. Because their inherent support from China and Russia is too shaky.
In the past, the support of the Communist Party of Vietnam were always the Soviet Union and China, later Russia and China, which are powers with the same Communist ideology.
Depending on the historical context, at different times, Hanoi's communist leadership always leans from Russia to China, or vice versa. Even individual Communist leaders, in terms of stance, also fluctuate, sometimes pro-Russian, sometimes pro-Chinese, of which Le Duan with the "anti-Party revision case" is a typical example.
With heavy pressure from Beijing, since 1978, Vietnam decided to rely entirely on the Soviet Union, signing the Soviet-Vietnam Treaty of Friendship and Cooperation, with the hope of relying on the Soviet Union to fight against China and ultimately failed.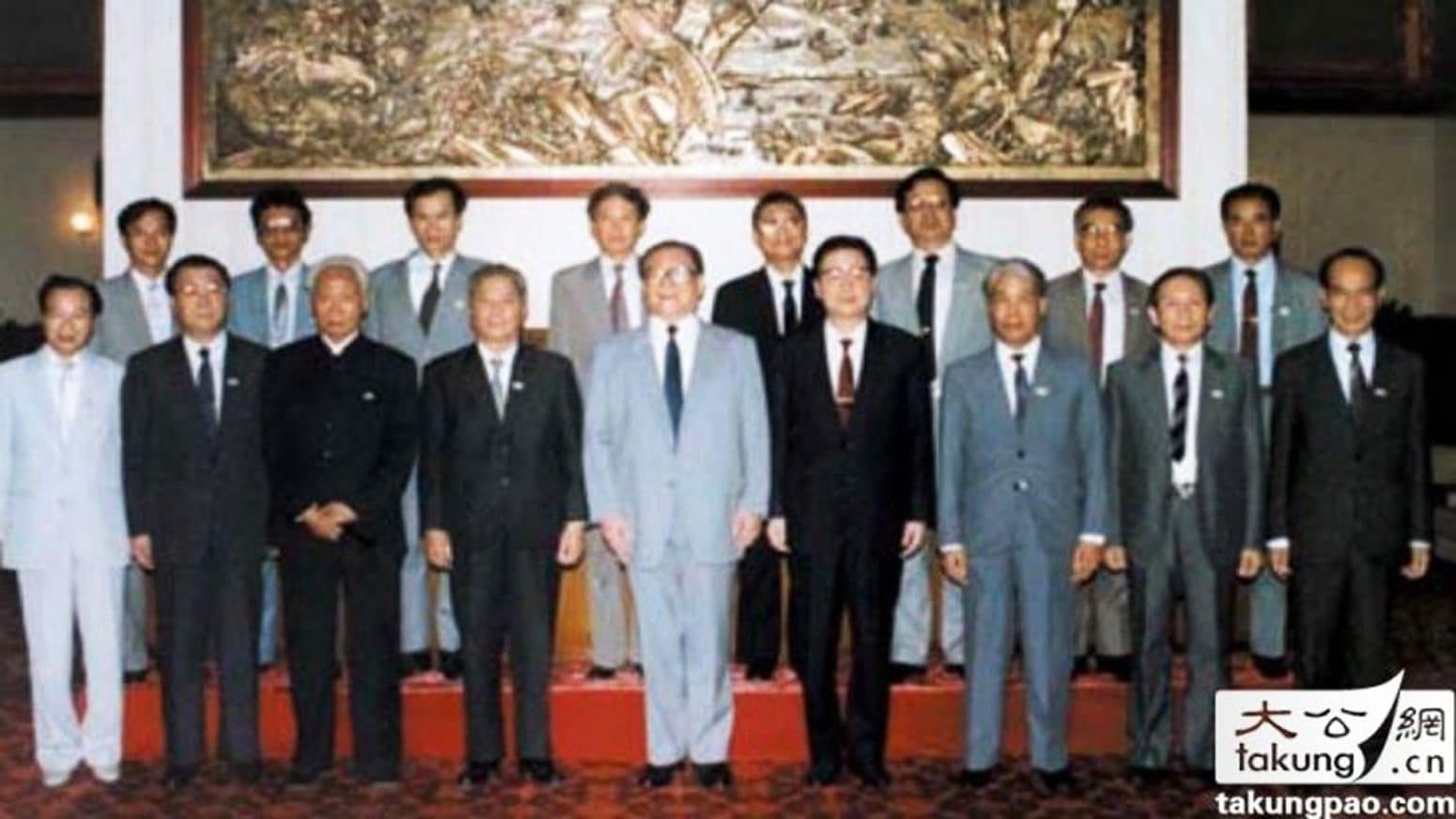 Vietnam's forced surrender to Beijing through the Chengdu Conference in 1990 "started a second period of Chinese domination." Since then, Vietnam has been completely dependent on China in all aspects, from politics, economics to culture… Vietnam has become an indispensable copy, at China's request.
However, even though Hanoi is blocked by Beijing, it still seeks to maintain its relationship with Moscow, hoping that Russia will become a counterweight to China to protect its sovereignty in the East Sea (South China Sea).
Since the end of February 2022, when the Russia-Ukraine war began, Hanoi still advocates considering Moscow and Beijing as strategic allies. Vietnam's voted on United Nations Resolutions on the Ukraine issue are shaped exactly like China's votes, for the same reason.
But up to now, Russia has lost the war in Ukraine, fighting without victory, while being simultaneously boycotted and isolated by the world. Meanwhile, the political situation in Beijing is very bad, plus the Chinese economy is facing a major recession. At the same time, China is classified by the United States and its allies as a dangerous opponent, with the goal of restraining China's economic development.
Those are the reasons why Vietnam's foreign policy with Russia and China must change. Even though Hanoi is a copy of Beijing, when China faces the risk of collapse, Vietnamese leaders do not want to die. Furthermore, Russia's risk and position are slipping towards zero, due to embargoes and sanctions by the United States and its Western allies.
However, the Communist Party of Vietnam does not want to lose face internationally as well as the Vietnamese people, especially with the force of veteran Revolutionary cadres and influential veterans. That is the reason why Vietnam's leadership sent famous figures to make statements "intentionally aimed at lowering the role and position of America."
This shows that Vietnam's leaders will do whatever it takes, as long as it benefits the party, to maintain their rule. As for the ideology of Communism in Vietnam, it is now only a slogan./.
Tra My – Thoibao.de