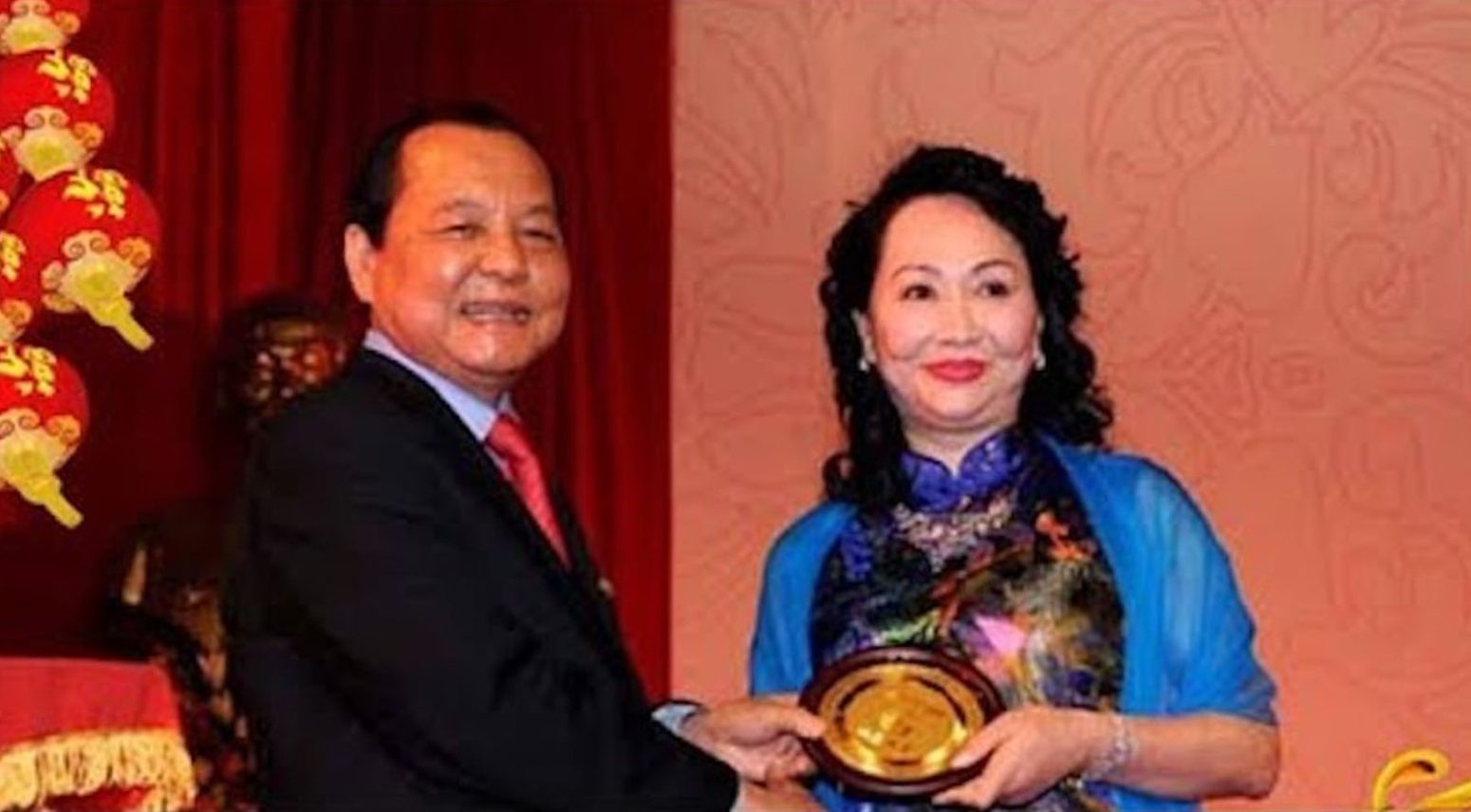 Ms. Truong My Lan used SCB Bank to collect VND304 trillion, such a huge number, it could not be collected in a day or two, but it happened over a long period of time.
In this country, no one gets rich without finding a political power to support them. The person responsible for allowing Van Thinh Phat to plunder people's money like that is none other than Le Thanh Hai – former Secretary of the Ho Chi Minh City Party Committee.
Lan is Chinese-Vietnamese, her real name is Truong Muoi. She started her business as the owner of a fabric stall at Soai Kinh Lam market. Muoi has a special relationship with Truong Thi Hien, the wife of Hai. After that, Muoi changed her name to Truong My Lan, to look like a sister to Truong Thi Hien.
In 1990, Hai held the position of Secretary of District 5, and Lan established Van Thinh Phat Ltd Company two years later. However, at this stage, Van Thinh Phat only operates in the commercial and restaurant sectors, with a very small scale and scope of operations mainly in District 5 – where Hai is the boss.
In 2006, when Hai became Secretary of the Ho Chi Minh City Party Committee, at that time, Van Thinh Phat switched to real estate business, with a charter capital of VND6 trillion. With the power to overpower the entire city, the city's land is a bargain for Lan and the Le-Truong family to exploit. At that time, Van Thinh Phat flourished with about 20 subsidiaries, developing like a wind, acquiring golden lands in the central area of Saigon and the core area of Cho Lon.
General Secretary Nguyen Phu Trong needs to investigate Hai's role in Van Thinh Phat's acquisition of golden land.
With beautiful land, Van Thinh Phat had the conditions to mobilize money to carry out projects. The usual way of doing business of Vietnamese real estate tycoons "to attack the enemy with their bare hands" is to establish a bank and use people's money to make capital. With the backing of the State Bank of Vietnam, in 2011, Lan acquired three small banks, namely Saigon Bank, First Bank (FCB) and Vietnam Tin Nghia Bank (TNB), merging and forming a new bank, named Saigon Bank (SCB). From that time, Lan raised people's money by mobilizing savings deposits, paying interest one to two "dots" higher than other commercial banks, so she always had a large number of customers. Most are retirees, people with spare money and small businesses.
It can be said that Van Thinh Phat grew under the power of Hai. When Hai was still in power, Van Thinh Phat was inviolable. Up to now, it seems that SCB's customers have lost all their deposits here.
Who raised the fraudster and usurper of Lan's assets, and now, tens of thousands of people have lost the savings they have accumulated all their lives.
It is known that the total assets of the top 5 dollar billionaires in Vietnam is $11 billion. Meanwhile, Lan defrauded and appropriated people's money through SCB, amounting to $12.5 billion, higher than the total assets of the top 5 billionaires combined. This is an unprecedented amount of fraud and appropriation.
And who was the launching pad to have Lan today? Isn't that Hai?
The Thu Thiem case and the Van Thinh Phat case are two major consequences left by Hai. If Trong cannot touch Hai, then in the future, perhaps many more similar officials will appear in this government apparatus. That's the scary thing.
Trong exhorts against corruption, but if he does not root it out, corruption will not be reduced. Because he himself fight against corruption, but leave a safe haven for the bad guys, so how can he fight against it?
Thoibao.de (Translated)