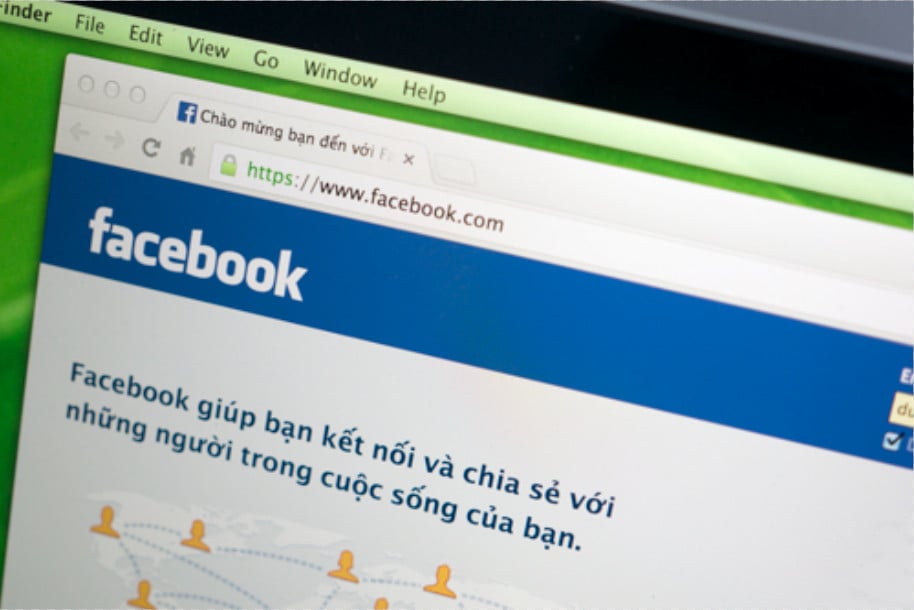 Ho Chi Minh City's Public Security Newspaper on October 8 quoted Vietnamese Minister of Information and Communications Nguyen Manh Hung as saying that Facebook has agreed to block political advertising from fan pages and accounts of "anti-state and terrorist organizations."
The statement just mentioned was taken from the report on the implementation of the resolutions of the National Assembly on the thematic monitoring activities, the questioning activities in the field of information and communication have just been sent to the National Assembly.
According to Minister Hung, Facebook removed 286 accounts that were alleged to be fake in 2020. Of these, 50 were said to be fake party and state leaders.
The remainder, according to Mr. Hung, are accounts of propagating "fake, bad, poisonous information that provokes the destruction of the State."
To ask more about this case, on the evening of October 9, RFA contacted Mr. Nguyen Manh Hung, member of the Quang Ngai provincial Party Committee and the director of the Department of Information and Communications of Quang Ngai Province but received a refusal:
"I don't know, in general I'm busy right now. I'm not involved now."
From Nha Trang, independent journalist Vo Van Tao commented on the statement of the Minister of Information and Communications on October 8 as follows:
"The statement of the Minister of Information and Communications of Vietnam worries the online community, Facebook, and YouTube users. One day it will be a gag, not to be allowed to say, but the statistics about the activities of certain Facebookers would be passed to the Vietnamese security agency and things can be very harmful."
Independent journalist Nguyen Ngoc Gia in Saigon said the news that Facebook cooperated with the withdrawal of ads and blocked the 'reactionary' page that Mr. Nguyen Manh Hung gave also showed many other meanings. He argued:
"This shows that the Vietnamese communist rulers continue to be very strict with their freedom of speech. The second is that they still keep the concept of authoritarian dictatorship such as the words reactionary, distorted, distorted … In these authoritarian concepts, I have noticed a concept that they come up with is against the private foundation thought of the Communist Party of Vietnam. I think this ideological foundation is based on violence and corruption. Third, I see that Facebook's business philosophy is clear up to now, just for the economic benefit, but ignoring the moral values ​​of human rights. The most regrettable that it is in the US but lends a hand to the Vietnamese communist rulers against their compatriots."
In addition to removing user accounts, the State of Vietnam newspaper quoted the Minister of Information and Communications of Vietnam as saying that in 2020 alone, Facebook removed more than 2,000 articles with hate speech, defaming leaders Party, State, brands, individuals and organizations, an increase of 500% compared to the whole year of 2019, the blocking rate reached 95%.
Not only Facebook, for Google, the rate of blocking and removing infringing content reaches 90%, only in the first 9 months of 2020, YouTube has removed nearly 11,000 videos.
Mr. Nguyen Manh Hung assessed that the rate of implementing the prevention and removal of "malicious information and propaganda" against the Communist Party and the State reached the highest level ever.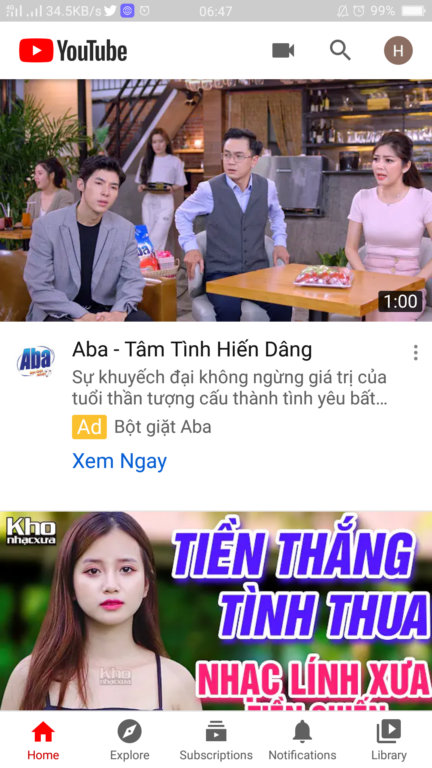 Before the above statistics, Journalist Nguyen Ngoc Gia expressed:
"As a Facebook user, not for entertainment or personal service but for the purpose of speaking out for the injustice of the people, as well as criticizing the shortcomings, weaknesses, and evils in the commune, I feel very sorry for the right to freedom of expression for myself as well as for the Vietnamese people in general."
Having statuses removed by Facebook many times and "suspended" accounts, Journalist Vo Van Tao said:
"While removing users' statuses, Facebook does not say that these statuses are harmful for the Vietnamese communist regime but uses the general warning 'this article, this opinion … violates the community standards' and the application of sanctions is suspension. Suspended Facebooker cannot post, comment (comment), have no comments at least 24 hours a day, or 3 days, even I have been suspended for a month."
Journalist Vo Van Tao explains how the biggest social networking application today works:
"In fact, I understand that Facebook has a loophole that is to use automatic content control software. It is a bad thing that users have petitioned and appealed but Facebook has not improved its services. Second, when there are many people submitting reports on certain posts, Facebook immediately cuts off that person. In Vietnam there are a contingent of public opinion shappers of more than 10,000 people trained by the police and military forces with duties to suppress press freedom. When there is a superior policy they are willing to jump in to send a false report that writing untrue posts to Facebook and Facebook automatically cuts off the user's."
Response to the removal of more and more articles and accounts on Facebook and YouTube at the request of the Hanoi government, journalist Vo Van Tao said that the democracy and human rights activists faced many difficulties. Some people give up frustratedly, others find ways to cope, and react differently depending on class and depending on the way of each person.
According to journalist Nguyen Ngoc Gia, improving this situation is in fact stalemate and powerless. However, he still showed his determination:
"As a professional writer, often, I only know how to write as carefully, kindly and professionally as I can to avoid Facebook being forced to obey the orders of the Vietnamese communist authorities to remove, block, even lock your account. To the extent that I have been, I just try to be at the best level."
Besides, journalist Nguyen Ngoc Gia also said that the compromises between the Hanoi government and major social networking groups are only temporary. He commented:
"I do not believe that the Vietnamese communist rulers are as successful as they want them to because information belonging to 'state secrets' according to their own standards and not the international standards of state secrets will surely continue to be exposed and leaked. But this story that almost everyone in Vietnam knows is because it is within the Vietnamese Communist government to slip out to famous bloggers. Their purpose is to fight each other during different periods, especially before party congresses. Obviously their confidential information but they cannot prevent it, I think they will fail and the requirements, wants and even realities they do today in stifling freedom Vietnamese speech."
According to Google's transparency report from July 2019 to December 2019, the Ministry of Public Security, together with the Department of Broadcasting and Electronic Information, asked the US company to remove 25 videos on YouTube with a speech of a retired army general.
Facebook's transparency report from July to December 2020 states that Facebook "has restricted access to articles in Vietnam according to a report by the Department of Broadcasting and Electronic Information – Ministry of Information and Communication, and the Ministry of Public Security."
These reports relate to content allegedly violating Decree No. 72/2013 / ND-CP, including content against the party and the Government of Vietnam; content related to promoting illegal protests; defamation of state officials, including allegations of corruption; spread of false information; and encouraging gambling and illegal weapon sales.
Thoibao.de (Translated)
Source: https://www.rfa.org/vietnamese/in_depth/facebook-and-youtube-withdraw-ads-and-block-reactionary-accounts-10092020141818.html