Vietnamese activists assessed that the government tightened the "livestreams" on Facebook to continue to monopolize the media, especially television.
In the latest moves to control social networks, the Ministry of Information and Communications has proposed proposals to tighten the management of livestream activities.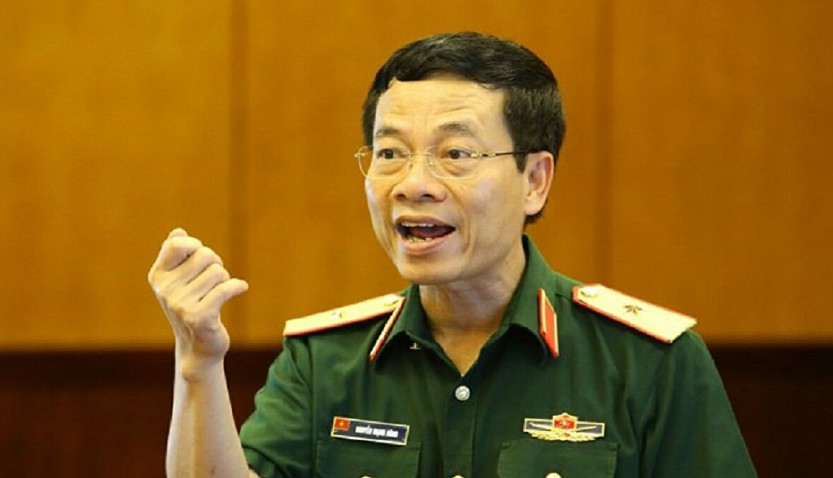 "For authoritarian governments, one of the areas they want monopoly is the media. And in the media, the types of audiovisual have a great influence," activist Nguyen Anh Tuan shared with BBC News Vietnamese on May 11.
"Therefore, if the audiovisual media is controlled, the ability of the government to manipulate society, make society obedient will become easy."
New rule requires Livestream to have license
The Vietnam Law Newspaper in early May reported that the Ministry of Information and Communications is proposing to develop a Decree amending and supplementing Decree 72/2013 / ND-CP of the Government on management. , providing and using Internet services and online information
One of the proposed new points is that only licensed social networks have the right to collect service fees in any form and provide livestream services.
Mandating social networks for licenses is considered an attempt to control platforms like Facebook and YouTube in Vietnam.
Earlier, in August 2019, in a report sent to the National Assembly's Committee on Culture, Education, Youth, Youth and Children, the Ministry of Information and Communications said that only the registered accounts will be allowed to broadcast live, ie livestream on Facebook.
Analyzing these steps, activist Nguyen Anh Tuan (FB currently has nearly 80,000 followers) commented to BBC News Vietnamese on May 11: "When a government is competing with social networks that are not under its control and cannot be completely removed by consideration of benefits and costs, they can come up with a solution that they are seeking to set the rules and conditions for livestreaming activities on these platforms for easy control."
In the proposal of the ministry, the condition for a social network to deploy the livestream service is to have a license issued by Vietnam's authorities. Therefore, social networks will face options: abandon the livestream feature in Vietnam; or apply for a social networking license in Vietnam to continue this feature.
"From the perspective of the administration, in my opinion, they have reason to implement the tightening of livestream management."
"There are many ways to control content that the government dislikes. For example, they can influence platforms to control the level of access to those articles, that is, they cannot come to tens of millions of readers, to the public, or they intervene to remove the content. For livestream content, the live broadcast has a great impact on the viewers, this restriction will help the government prevent the spread," Mr. Nguyen Anh Tuan said.
The power of livestream
Live streaming on social networks, especially platforms like Facebook and YouTube, is becoming increasingly popular, becoming a lively and effective means for people to express their opinions and report on the events they witness, or conducting business as well as charitable activities.
Share with BBC News Vietnamese on May 11, businessman Truong Van Hoang, who often uses livestream to train employees and promote products, shares:
"First, the power of the livestream tool on Facebook comes from its free, easy-to-use tool for anyone."
"Not only companies but also individuals, small online retailers can use it to reach customers."
Mr. Hoang cited: "There was a woman in my distribution system when she found out that her goods were counterfeited, she livestreamed to help customers distinguish real and fake goods immediately. This method is very intuitive, lively and if it is reflected in newspapers and television stations, it will have to wait a long time, then the crisis may become serious and unresolved. Therefore, Livestream is also a good crisis handling method and time for businesses."
Another aspect of the livestream, journalist Truong Chau Huu Danh (currently has about 125,000 followers on his personal Facebook page) considers it an important journalism tool:
"The beauty of this form is that everything is public. You do it right, you do it wrong and it is reflected on it," he told BBC News Vietnamese on May 12.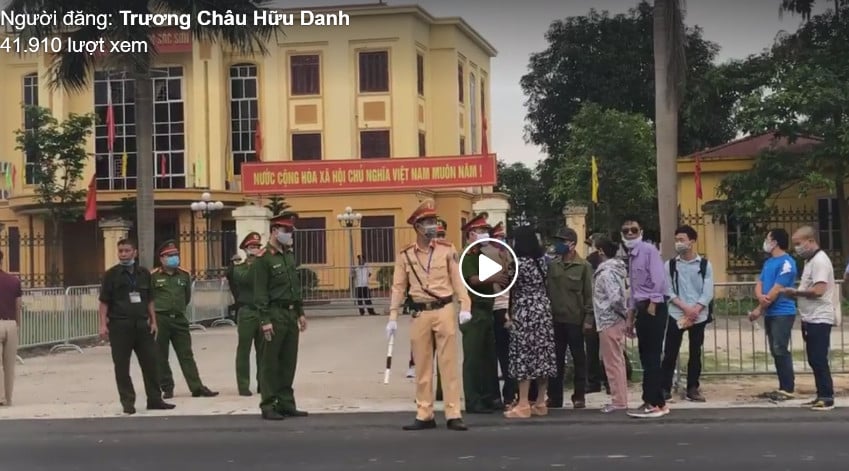 From the reality of his career, the journalist adds: "When I work in the form of a livestream, the harassers also have to abstain. As I did at the BOT station, plainclothes agents wearing masks appeared. They wore masks to prevent their faces from being shown on the screen when we were conducting the livestream."
"However, sometimes the livestream is abused. For example, there was a traffic accident, no one came to support the victim, while a dozen or twenty telephones were pulled out to film. Now, there is that type, when Facebookers and YouTubers do everything to get the footage they want," he added.
The journalist said that it is necessary to take management measures to avoid the harassment that some people use the livestream form, such as those who have the livestream that affect the moral rights of others. "There is no need to ban the livestream but only manage aspects such as ensuring moral rights, tightening community standards," he proposed.
Meanwhile, entrepreneur Truong Van Hoang said that the complicated registration procedures need to be considered carefully, to avoid making it difficult for people who are using this tool to create value for themselves and society.
"If the registration and licensing come with state protection of the user, this may be good," he added.
Hazard for users
Strict control of Facebook and foreign social networks and users of these platforms has been an ongoing effort of the Vietnamese government for many years.
The Cyber ​​Security Law, effective on January 1, 2019, and many other provisions are the concretization of that will of the government.
The Vietnamese government has repeatedly said it has asked Facebook and YouTube networks to remove "bad content" and harmful for the government. Meanwhile, representatives of these social networks did not officially confirm those claims.
However, in April 2020, Reuters quoted a private source as saying that Facebook agreed to censor the content posted by users after the Vietnamese side restricted access to this network in Vietnam.
Commenting on the above compromise and control, activist Nguyen Anh Tuan said that these were worrisome developments.
"The reason why people in Vietnam enjoy something called freedom of expression is in part due to the fact that platforms like Facebook are outside the control of the government. Although some expressed freedom of speech, then lost their freedom after speaking, but at least they had a chance to speak up," he assessed.
"But with new developments, such as such compromises, it creates great concern."
"At that time the freedom of speech will be limited. For example, the article they post will be removed, or the display will be restricted. These are low risk because I can find other platforms to express myself," said Mr. Nguyen Anh Tuan.
"The risk is greater, that the user's identity can be revealed and shared with the authorities. At that time, the safety of the users themselves will be threatened. That is a great risk."
Thoibao.de (Translated)