The People's Procuracy of Ho Chi Minh City has officially issued an indictment against independent journalist Pham Chi Dung which could lead him to a prison sentence of between 10 years and 20 years, but he still asserted that he "did not violate the law," said his defense attorney.
Lawyer Nguyen Van Mieng, the defender of journalist Pham Chi Dung, told VOA after first contacting his client on November 10 at Camp No. 4 Phan Dang Luu, Binh Thanh District:
"On the afternoon of November 10, 2020, I went in and contacted Mr. Pham Chi Dung. While working with Mr. Pham Chi Dung, representative of the Procuracy, Mr. Dao Cong Lu, came to deliver the indictment. The 12-page indictment was issued on the same day."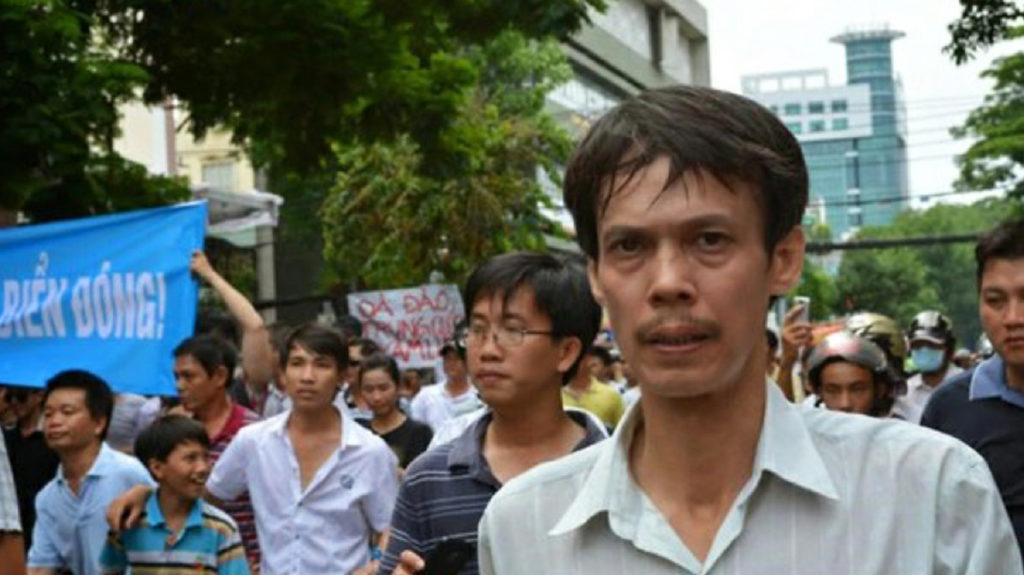 "Mr. Pham Chi Dung received the indictment and recorded in the indictment receipt 'I did not violate the law of Vietnam' and he signed."
 "After that, Mr. Pham Chi Dung told me that he has not signed in nearly all of his testimonies and if he signed, he wrote on the document "I do not violate the law of Vietnam'," lawyer Mieng added.
VOA contacted the People's Procuracy of Ho Chi Minh City on November 12 to learn more about the agency's response to Pham Chi Dung's statement on the indictment but received no response.
Since his arrest in November 2019 up to now, this has been the first time Mr. Pham Chi Dung contacted a lawyer, and his family has not been permitted to visit him.
Lawyer Mieng informed VOA that he currently does not have a specific defense plan for Mr. Dung. But according to the lawyer, this contact showed that Mr. Dung did not plead guilty.
The lawyer said:
"In the spirit that Mr. Dung pleaded not guilty, he said that what he did, he accepted – that is, he accepted the act, but did not agree with being prosecuted for the crime under Article 117, clause 2, with a sentence of 10 years to 20 years in prison.
"I told Mr. Dung that he was prosecuted under clause 2, he said again 'They can prosecute me as they like."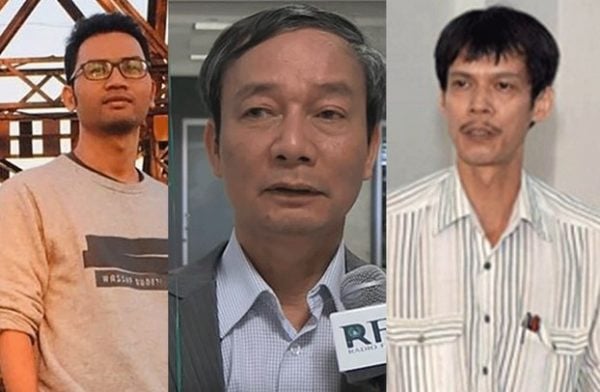 Mr. Pham Chi Dung, president of the professional group Independent Journalists Association of Vietnam (IJAVN) and a regular contributor of VOA, was arrested on November 21, 2019, on charges of "conducting propaganda against the state."
Sharing the same indictment with Pham Chi Dung, Vice President Nguyen Tuong Thuy was arrested in May 2020, and independent journalist Le Huu Minh Tuan was detained in June.
In related developments, on November 6, Nghe An province police arrested blogger Nguyen Van Lam and charged him with "Making, storing, distributing or propagating information and documents against the Socialist Republic of Vietnam" according to Article 117 of the 2015 Criminal Code.
Nghe An provincial television station reported that Nguyen Van Lam, a Facebook user with the name "Lâm Thời," has "posted and shared many videos, pictures, articles with illegal content," specifically. There are 35 articles "with propaganda content distorting and defaming the Party, the government and many state agencies, at the same time inciting all classes of people to oppose the Party and State."
Civil society activist Pham Chi Dung and his detained colleagues could be brought to trial within a few months, at the end of 2020, according to a lawyer from Saigon invited by his family to defend him.
On October 21, 2020, lawyer Nguyen Van Mieng from Hong Duc Law Office told BBC News in Vietnamese that he had received a response from the Investigation Department of the City Police. Ho Chi Minh announced the conclusion of the investigation of the case with Mr. Dung and Mr. Nguyen Tuong Thuy, and sent the case file to the City People's Procuracy.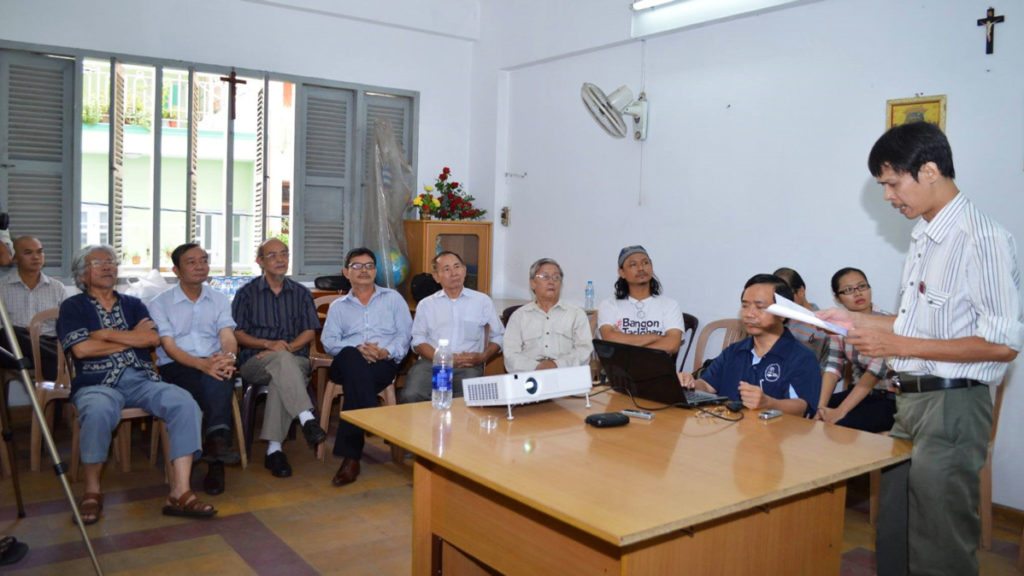 "Immediately after Mr. Pham Chi Dung was arrested in November 2019 and Mr. Nguyen Tuong Thuy was arrested a few months later in May 2020, their families contacted me and asked me to participate in the protection for them," lawyer Mieng told BBC from Saigon.
"Among those invited by their families, as far as I know, there is lawyer Dang Dinh Manh, my colleague."
"Then we have carried out the statutory procedures to promote the possibility of participating in their defense, until noon today, on October 21, I received a document from the Security Investigation Agency under Ho Chi Minh City Police Department (signed on October 16, 2020) responded.
"The reason I received this document is that after Mr. Pham Chi Dung and Mr. Nguyen Tuong Thuy were arrested, their families invited us as above to defend them, but after we sent our requests, the investigating security agency sent a document saying that we can participate when the investigation is finished.
"Normally at the end of the investigation, the agency must send documents to inform us but we had to regularly send written requests to participate as defense attorneys."
"This time, on October 16, the Investigation Security Agency sent a notice saying that they have just finished the investigation and sent the case file with investigation conclusion to the People's Procuracy of Ho Chi Minh City.
"So now they're telling us to contact the People's Procuracy of HCM City for the defense notice. The problem is that after the investigation is over, they have to send us a notice which states that their agency has concluded the investigation and that attorneys or attorneys are allowed to participate in this case."
"But they didn't, they took a detour and handed over to the City People's Procuracy, which was time-consuming for the lawyers, forcing us to re-register with the Procuracy. It is unclear whether the Procuracy will immediately issue it to us or not, it is another matter.
"Usually, after 24 hours of receiving the attorney's application and recommendation, they will announce the issuance of the defense notice, but experience has shown many times that we submit and through the registration at the Procuracy then they keep waiting until they get to the indictment and then they hand the case over to the City's People's Court."
"Trial would be in late 2020
When asked how this will affect the work of lawyers and when they will hold the first-instance hearing to try Mr. Dung, Mr. Thuy and Mr. Tuan, and Nguyen Tuong Thuy will be brought to trial, as well as how they could be tried, lawyer Mieng replied:
"When transferring the case to the Court, then authorities give us the defense notice so we have less time for defense preparation.
"As for when the trial to be held, this depends on the Court, but usually a month away, after the Procuracy completes and passes the indictment to the Court, then more another month or two, if it's not earlier and there's nothing special, the Court will hear it."
"Now is the end of October 2020, then maybe and perhaps in our opinion as early as the end of the year, they will be brought to trial."
"Usually in criminal cases in Vietnam, they rarely change charges. So the trio will be tried on these charges."
Health and detention information?
Mr. Thuy was arrested by the authorities on May 23, 2020
When asked about their health as well as possible information about the situation of journalists Pham Chi Dung and Nguyen Tuong Thuy since their arrest, lawyer Mieng said:
"Due to the fact that the police have not allowed lawyers to participate in protecting the rights of our clients right after their arrest, so far we have not had any information about our clients and the families of Pham Chi Dung and Nguyen Tuong Thuy have not been allowed to meet them."
"However, we know that their relatives are supplying them with monthly supply of food and other basic stuffs."
Thoibao.de (Translated)