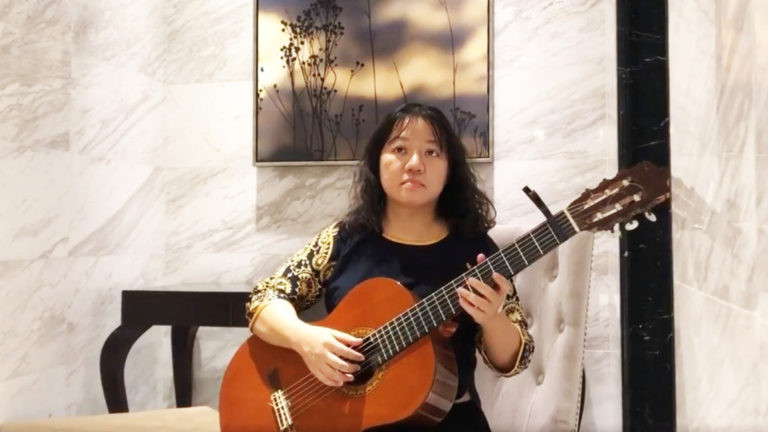 On July 14, the Committee to Protect Journalists (CPJ), a non-governmental organization dedicated to promoting press freedom and protecting journalists worldwide, announced the list of winners of the International Press Freedom Award 2022.
Four journalists from the Americas, Europe, and Asia are honored, including Vietnamese journalist Pham Doan Trang.
In a bulletin published on the organization's website, this year's award-winning journalists suffered from government repression and attacks, and imprisonment while carrying out the mission of providing independent news.
In addition to Pham Doan Trang, three other awardees this year include journalists Niyaz Abdullah from Iraq, Abraham Jiménez Enoa from Cuba, and Sevgil Musaieva from Ukraine.
Talking to Radio Free Asia, Mr. Shawn Crispin, Senior Representative of the Committee to Protect Journalists in Southeast Asia, said the reason why journalist Pham Doan Trang was awarded this year:
"It is clear that Trang is now in prison, and previously faced harassment by the authorities for many years, before they decided to imprison her with a trumped-up charge.
The Committee to Protect Journalists has followed and collaborated with Pham Doan Trang over the years, on the challenges she faces and the promotion of press freedom in Vietnam.
Above all, Trang is a journalist and at the same time she is an activist who defends and promotes press freedom."
Arrested in October 2020 under the charge of "conducting anti-state propaganda," journalist Pham Doan Trang was later tried by a court in Hanoi and sentenced to nine years in prison in December 2021. She is in the process of waiting for an appeal hearing.
In addition to factors related to Pham Doan Trang, Mr. Shawn Crispin also said that his organization also wants the world to pay more attention to the situation of suppression of press freedom in Vietnam in general, which according to his opinion is very bad:
"Part of the reason we want to draw attention to Vietnam this year and use Trang's case to represent the dangers journalists face, is because the number of journalists currently being imprisoned is unusually high.
Every year, on December 1, CPJ publishes a list of journalists worldwide who are imprisoned, and accordingly, Vietnam is the fifth country in the world in terms of the number of imprisoned journalists."
According to statistics from the Committee to Protect Journalists, there are currently 23 journalists being held in prisons in Vietnam.
Journalist Pham Doan Trang is the author of many books banned in Vietnam. She used to be a reporter for several state-owned media agencies, then co-founded Luat Khoa Magazine, a rare independent Vietnamese-language newspaper in the Communist country with a few other activists.
In an interview with Radio Free Asia, Mr. Trinh Huu Long, Editor-in-Chief of Luat Khoa Magazine, said his reaction to the news that journalist Pham Doan Trang was honored:
"This award once again vindicates the international community's recognition of Doan Trang's efforts with the development of independent journalism, as well as the democratization of Vietnam."
He also said that the government's detention of Ms. Trang shows that society and the regime in Vietnam have not yet integrated with the civilized world, particularly in values ​​such as freedom of the press and democracy. From this event, Mr. Long called on the Communist Party of Vietnam to change its perception of the independent press:
"I think the Communist Party of Vietnam in particular and the Vietnamese government say they should start seeing freedom of the press as a necessity, to overcome internal problems in society, to improve public administration, and to move the country forward.
Vietnam should consider freelance and independent journalists as partners in the process of nation building, and stop seeing them as enemies."
Thoibao.de (Translated)